June 25, 2019
4TH OF JULY in Washington --- VIRGINIA (60 miles west of DC)
By: Donna Henrickson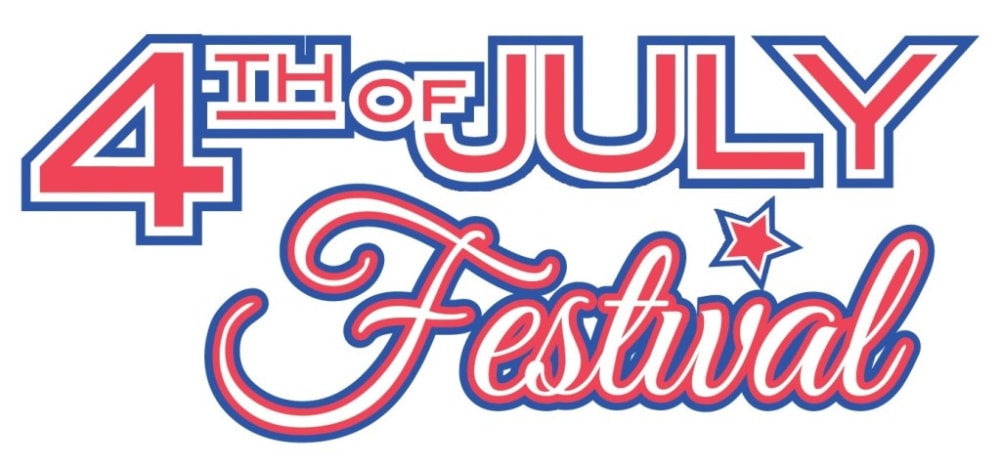 4th of July 2019 Weekend Festivities in Washington Virginia
Just the place for your small town Americana celebration
close to DC in Little Washington Virginia!
Thursday Afternoon 4th of July Fun ... Sperryville Volunteer Fire Department presents ... The ultimate small town Afternoon of fun awaiting fireworks ... with a $10,000 cash prize! The odds are very good on this raffle. Delightful games, food, fun, concerts, car show, culminating in fireworks!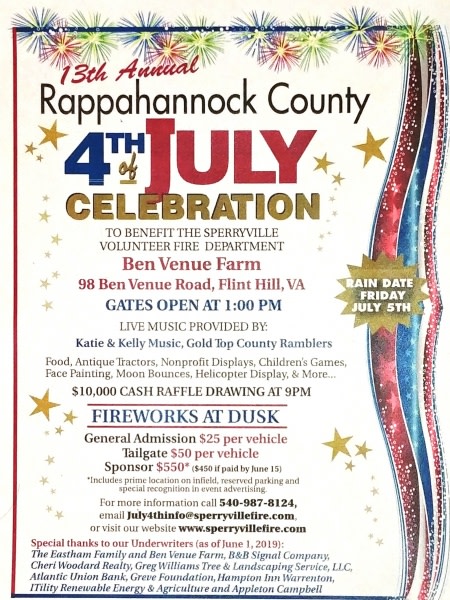 Take Friday off to stay and play in Shenandoah National Park!
Camp, hike, picnic, go to Skyland resort for the famous mile high blackberry ice cream pie...
Oh ... and stay with us at Skyline Vineyard Inn
BECAUSE
Saturday Afternoon July 6 at 4pm ... John Bourgeois' Marine Concert Band
in Little Washington the tiny town George Washington designed when he was 17 years old ...
Every town should have an Independence Day celebration like this ... community coming together to celebrate our country with a world class concert on the lawn. Except no other place could pull it off with a concert on this level. There is only one John Bourgeois, one of the foremost directors in the world and after his 17 years of directing the Presidents Own US Marine Band, he brings together some of the best players there are.
Bring a picnic. Bring your concert chairs. Bring picnic blankets. Bring kids. Food and soft drinks are available on site. and come enjoy this spectacular event at Avon Hall in Little Washington. You can't miss it ... just follow the crowd! FREE. Picnicing starts at 4pm - Concert starts at 6pm.