August 26, 2019
Beam me up Scotty – it's time to Harvest the Vineyard!
By: Donna Henrickson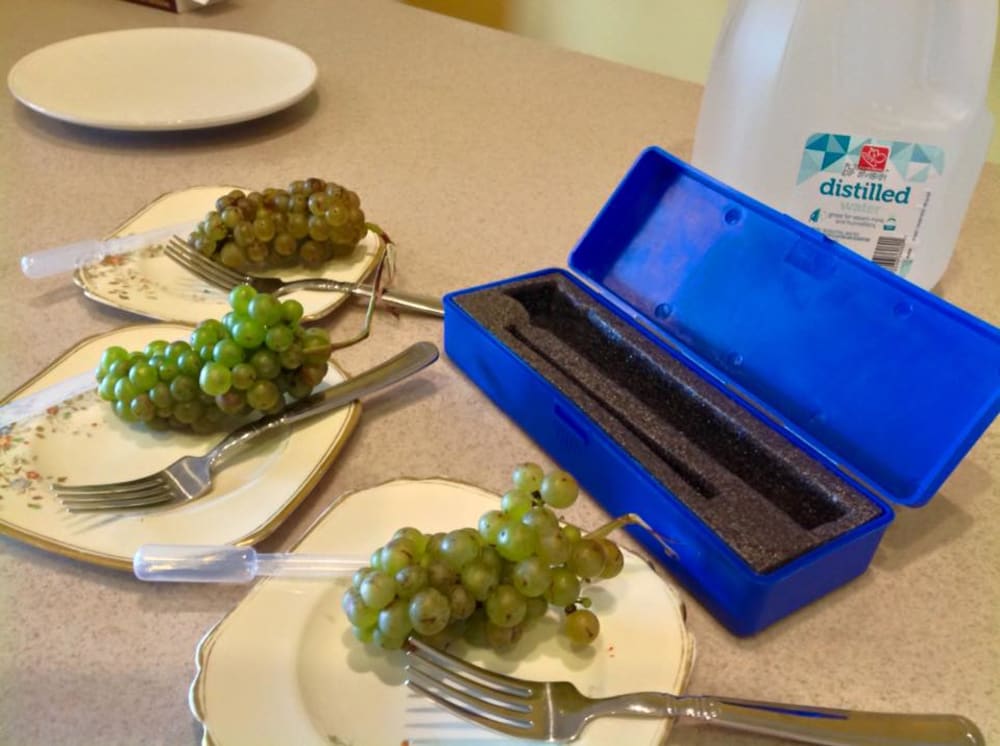 Trekkers all know that most chaotic Star Trek episode of the year ... where Jean-Luc Picard announces "Beam me up Scotty – it's time to go home and help Dad with the harvest".
Then he steps on the dematerializing machine and beams over to the pastoral scene of French vineyards where his Dad is so glad to see him, getting really, really old and they have mesmerizing Father/Son moments where Dad teaches Jean-Luc how to go about saving the world. Meanwhile, the Captain's brother is in the next row of the vineyard arguing, "Yeah, you're out galavanting around the galaxy while I'm here working the vineyards". And, the crew on the Enterprise is getting into all kinds of trouble with the Captain not on board.
Yep – that's exactly what happens to us around here every Fall. Our scientist son and daughter-in-law beamed over from working on their PhDs in Hawaii this week to measure the brix so we can decide when to harvest our Vignoles vineyard.
If you've ever traveled to wine country or glanced at a wine bottle tech sheet then you've probably come across the words "Brix" with a number after it, such as 19.5, 23 or sometimes up to 26. Brix measures must levels (sugar) in wine grapes that ultimately determines how much alcohol a wine will have.
We collected three clusters to test - one from the upper field, one from the dismal swamp and one from the cliff. We're looking for 22 brix. The upper field came in at 19.7. The dismal swamp came in at 20.1 and the cliff, growing in solid rock, came in at 22.5.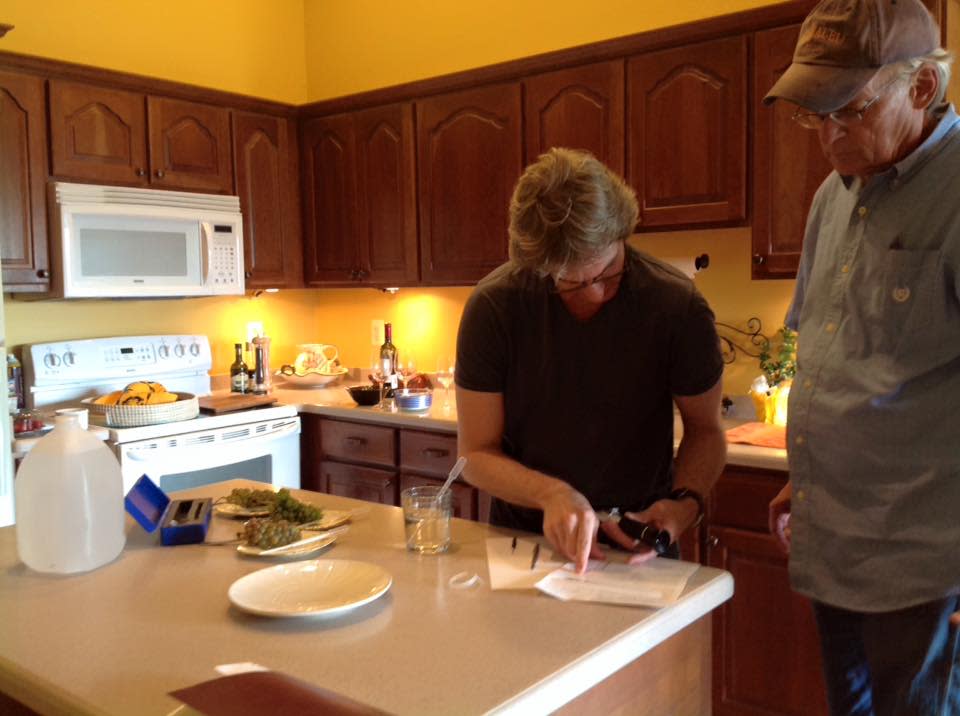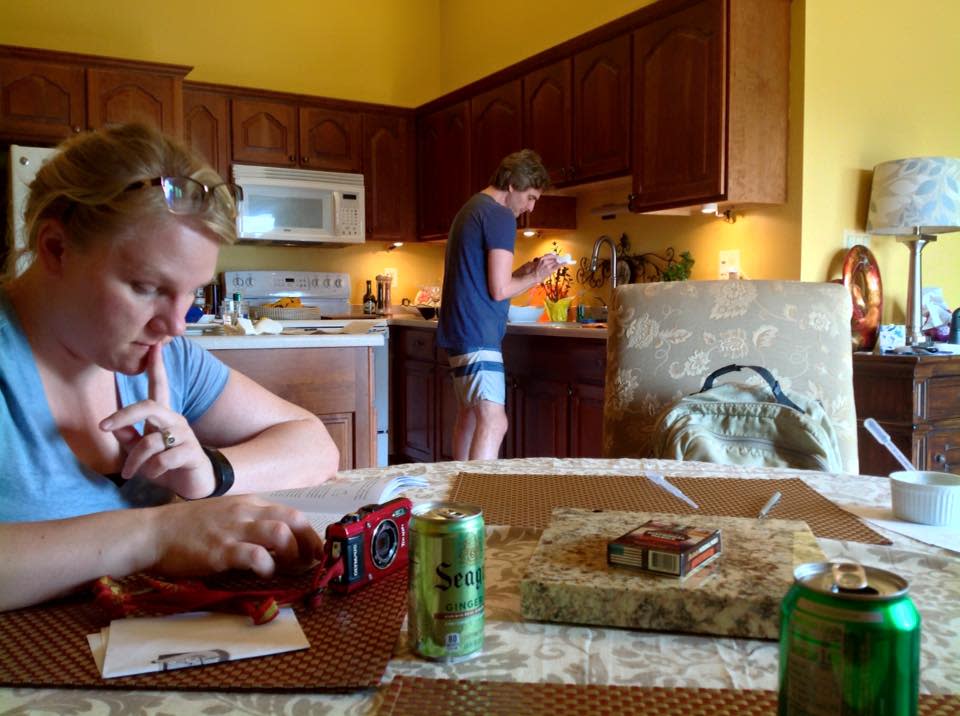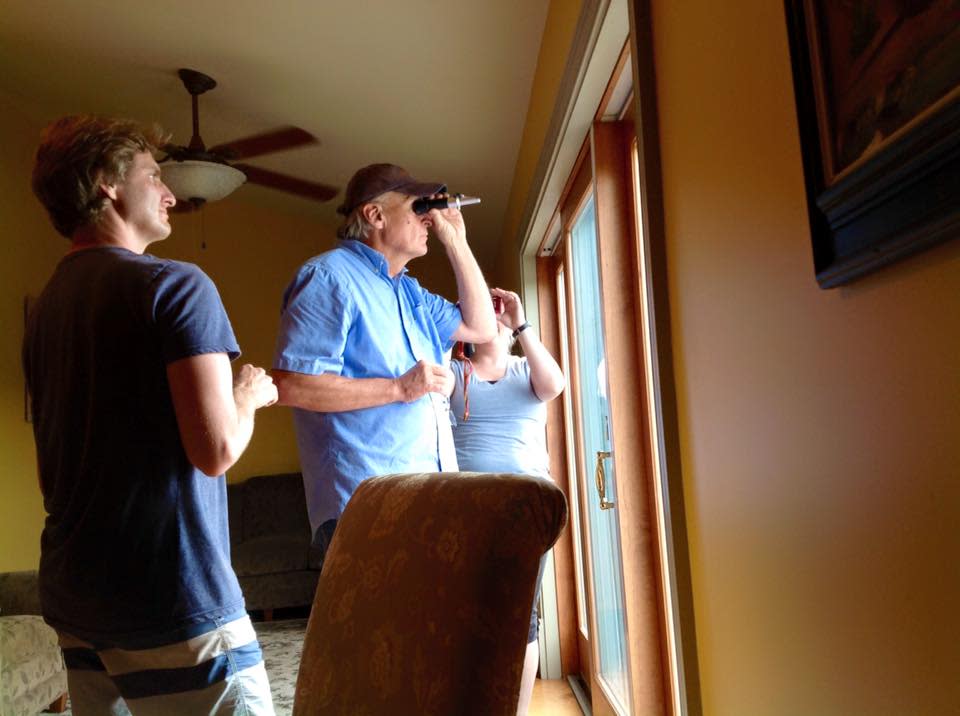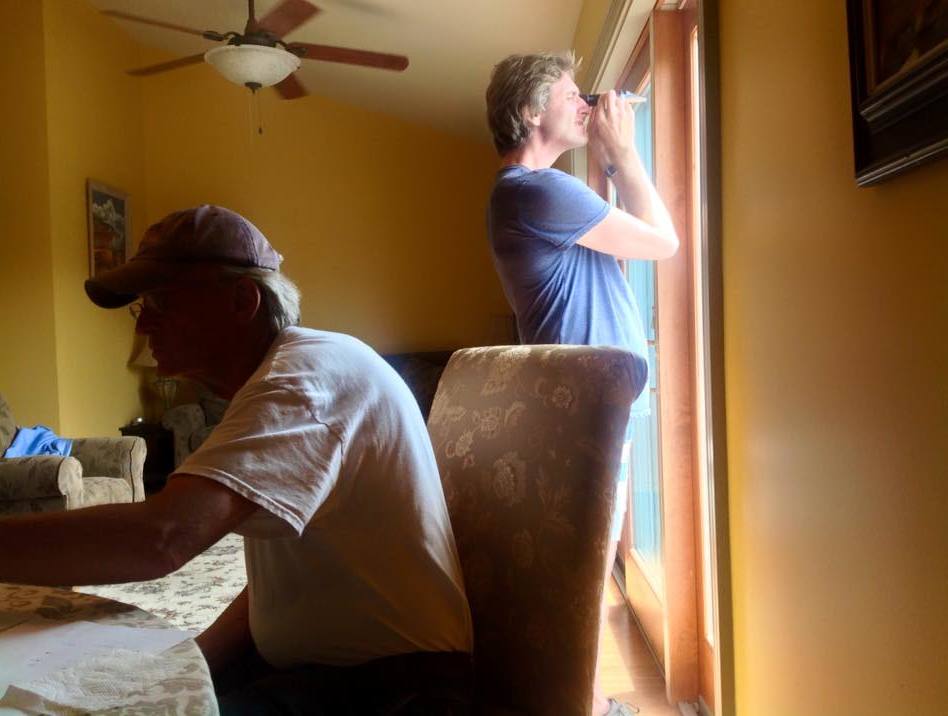 Average them all together to decide how much longer to let them hang on the vine ....
Aaannnddd viola ... looks like we'll be harvesting the Vignoles on Friday!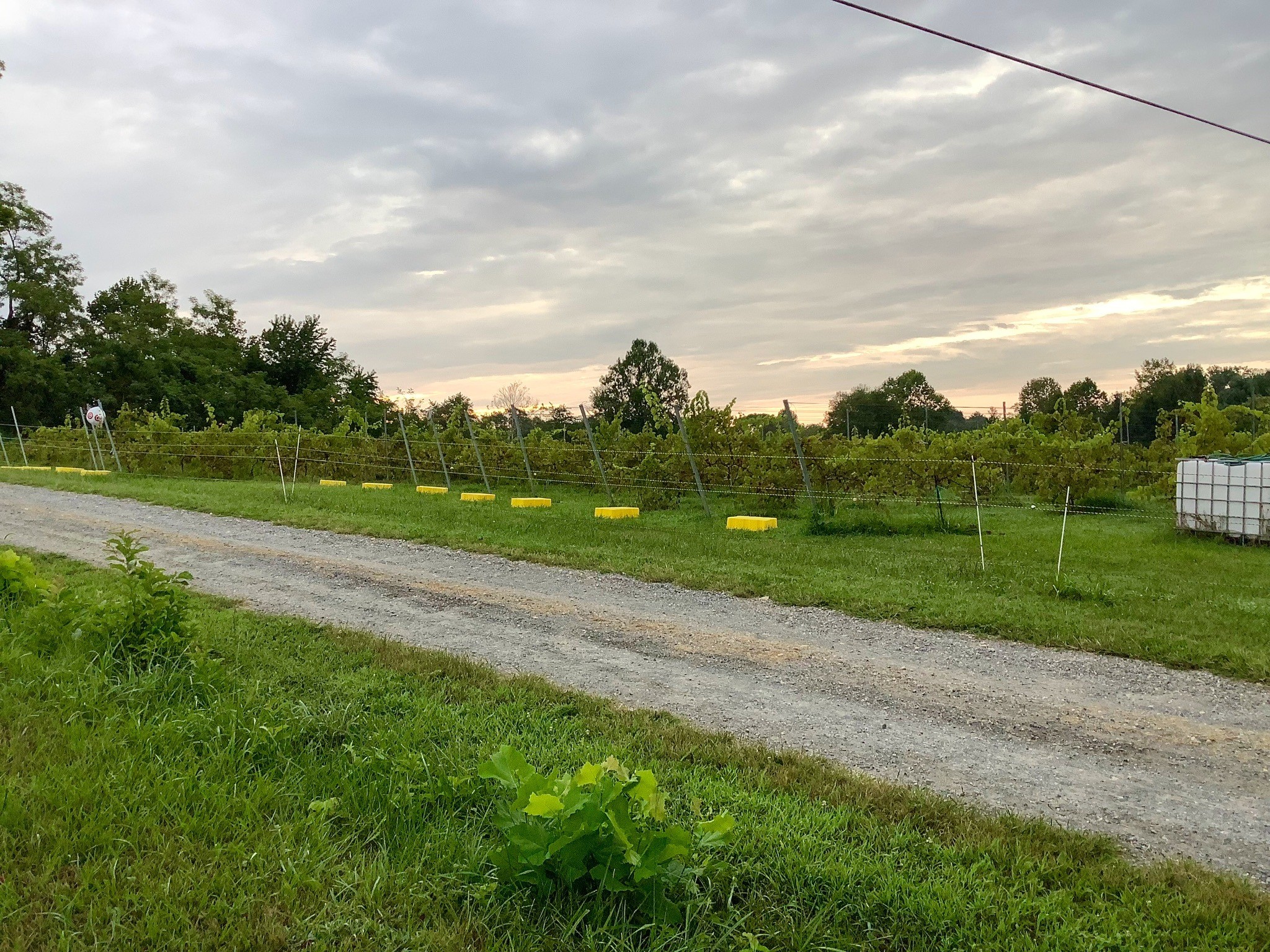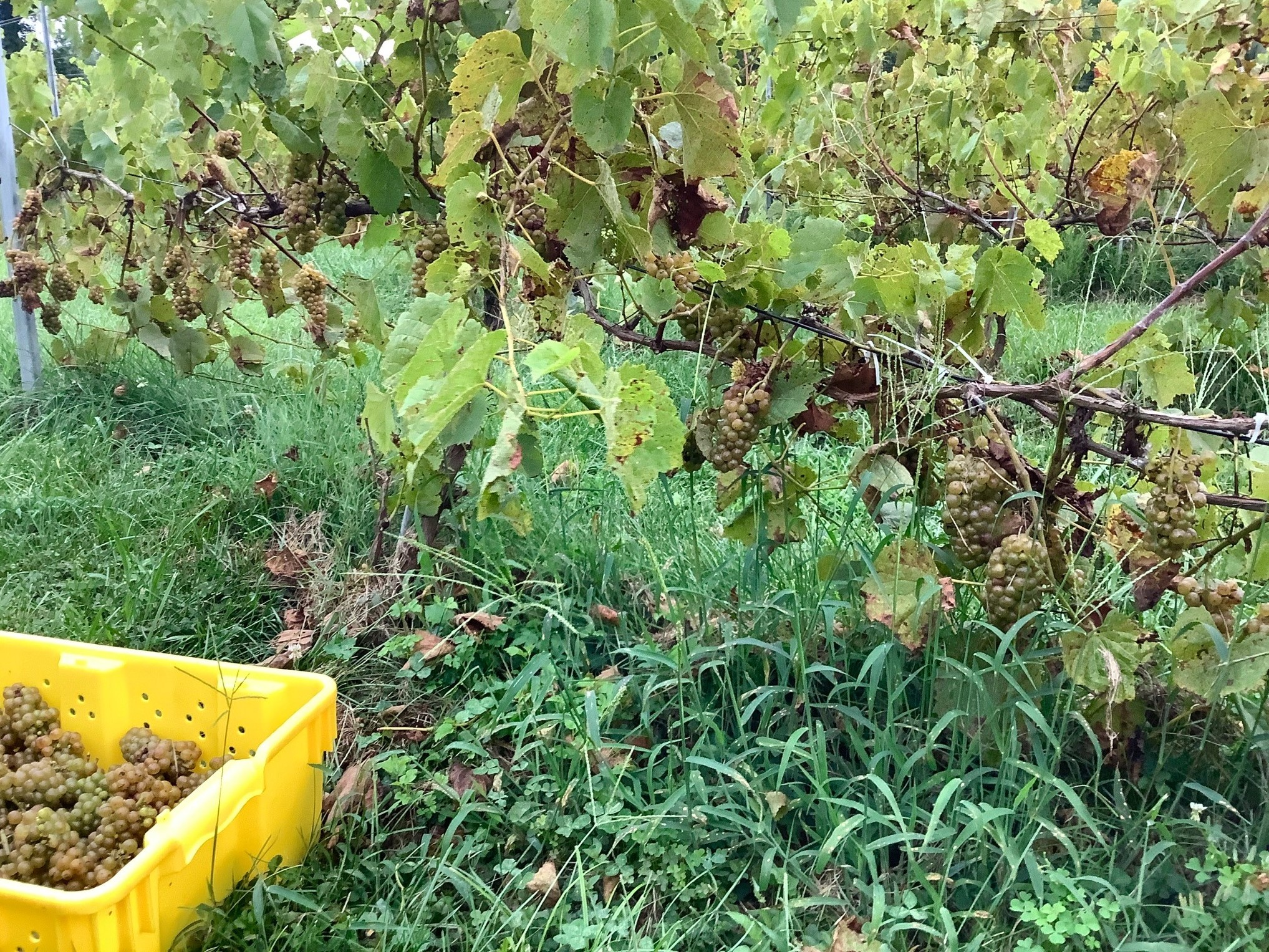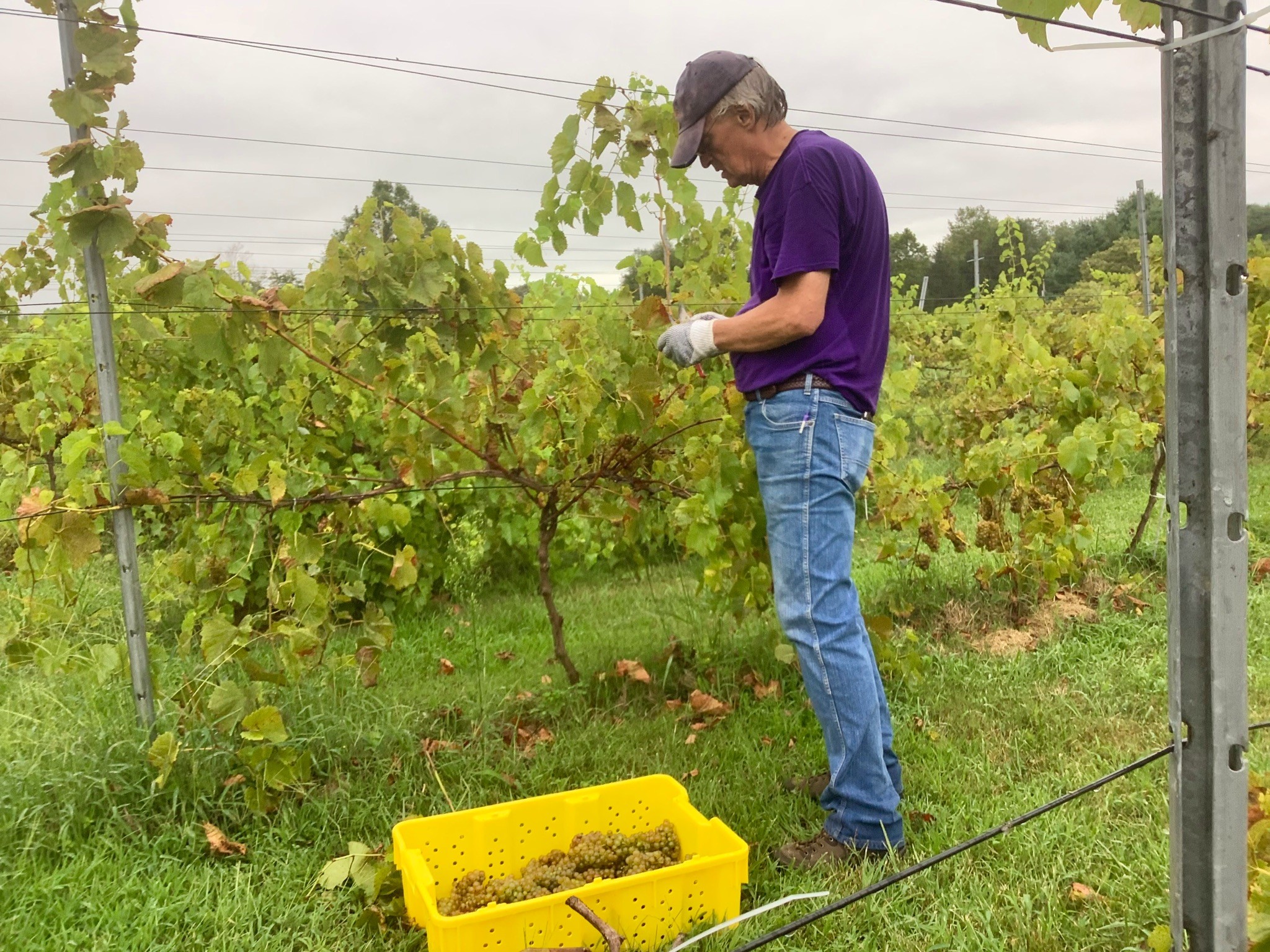 Our crew of six were out in the field for four and a half hours picking the crop. This Vignoles vineyard did great for its third flower. The yield was 43 lugs of Vignoles.
Viticulturally, Vignoles is described as moderately vigorous with moderate yields, late season bud break, an upright and open growth habit, in small very compact bunches that take an average of 105 days from bloom to harvest. We are one of a few vineyards pioneering the Vignoles grape to Virginia in hopes that it can take on the climate change we have seen impacting our vineyards. Some grapes that used to grow well in the State are not making it through the bigger freezes we are getting in the winter. Because of Vignoles cold hardy, high sugar, high acid at maturity, average overall disease resistance, and moderate winter hardiness (−10 to −15 °F), we think it can be a good grape for Virginia.
Enologically, Vignoles is very versatile. It is a white grape on par with Viognier. The grape buds late, which helps it avoid early spring frosts. In addition, the fruit has a thick skin, so it can remain on the vine until November, producing lovely late harvest wine. Naturally high in sugar and acid, this dynamic grape can be made into a wide variety of wine styles, from dry to semi-sweet to dessert. The color runs the gamut from pale straw to golden to almost orange. Like other cold-weather whites, Vignoles is highly aromatic. When made in a dry style, the grape tends to exude notes of peach, tea, and orange blossom. When off-dry, it showcases pineapple, honey, and grapefruit peel. When semi-sweet, it takes on baked pineapple, apricot, ripe apple and orange marmalade flavors. Vignoles can also be aged in oak, giving Chardonnay lovers something to get excited about.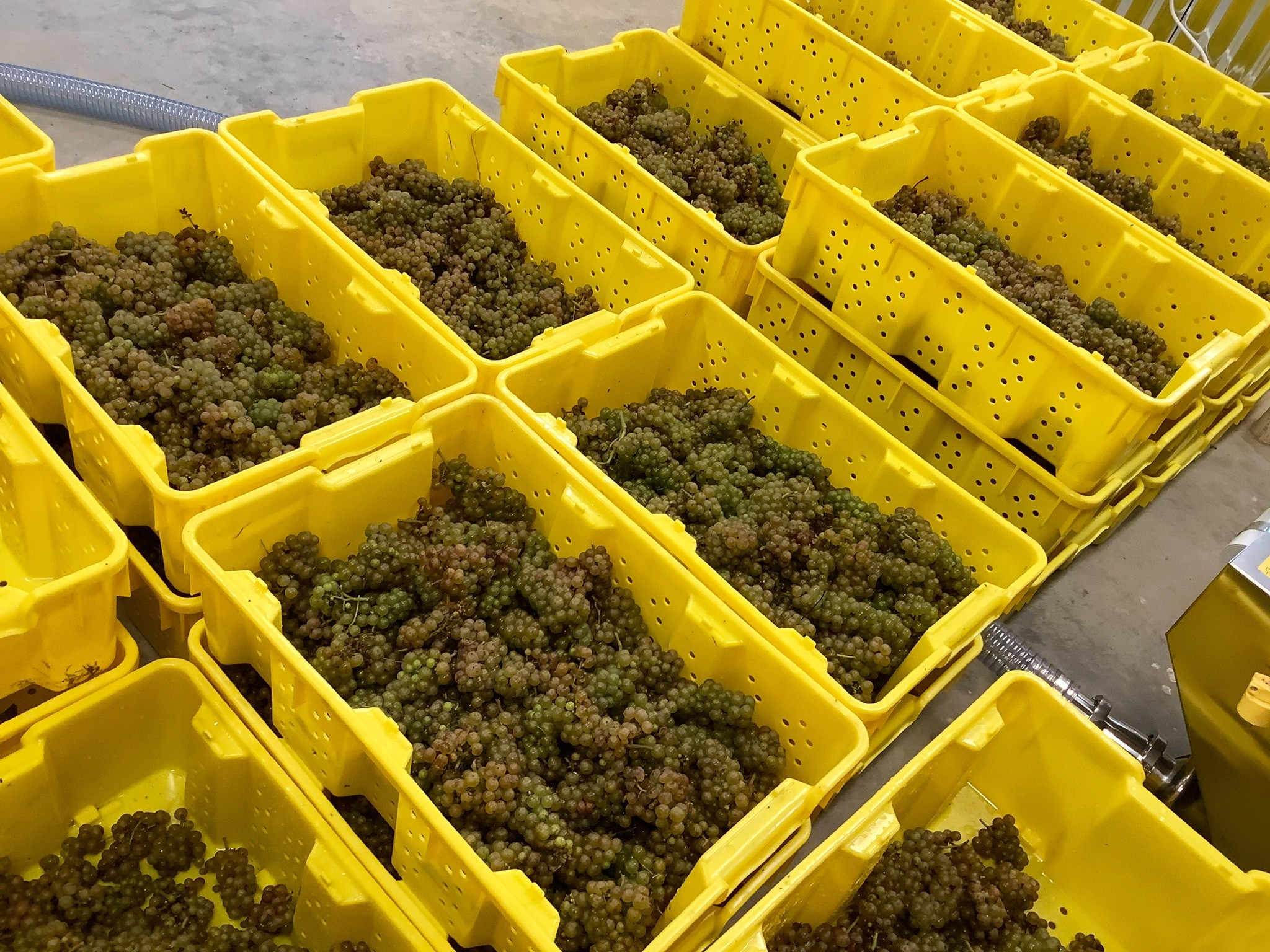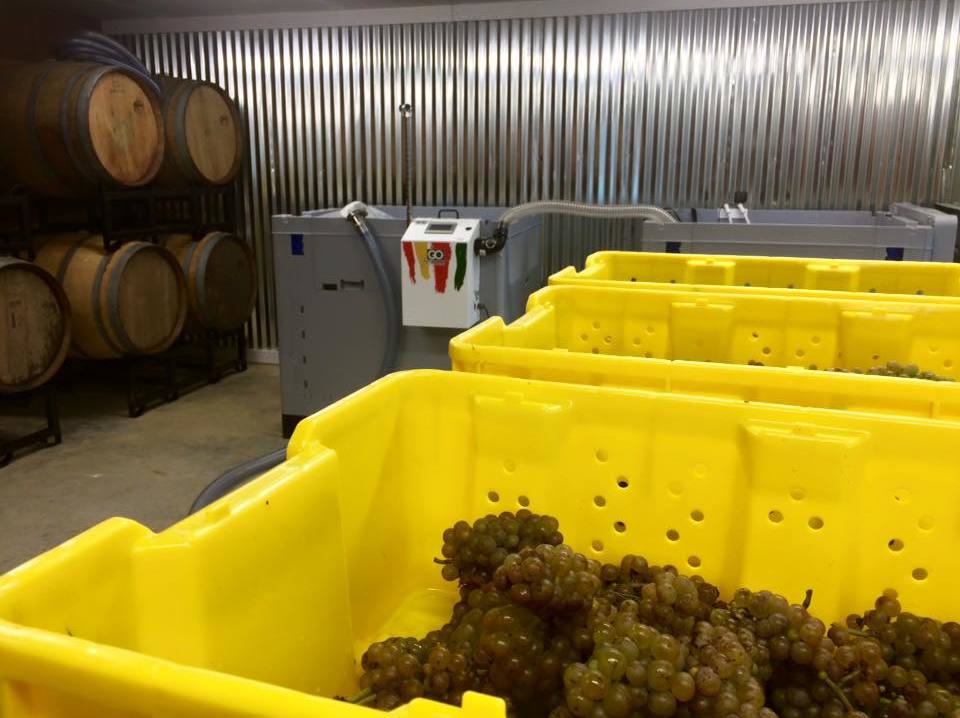 So, into the crusher destemmer we go to extract Vignoles juice and start fermentation. We're excited to try out the newest technology in the wine industry - the GOfermentor.
Little Washington Winery is one of the first wineries in the country to use GOfermentor, a new method of managing fermentation. A major advantage of this new innovation is the 90% reduction of water use in the winery. Completely automatic computer controlled punch-down eliminates labor and water consumption during fermentation. The system's press is built into each GOfermentor. It's sealed at all times so oxygen and fruit flies can never get to the grapes. And, the whole system can be folded up and stored when winemaking season is over.
We're already excited to taste it next Spring!