July 18, 2018
Bears, bears everywhere ...
By: Donna Henrickson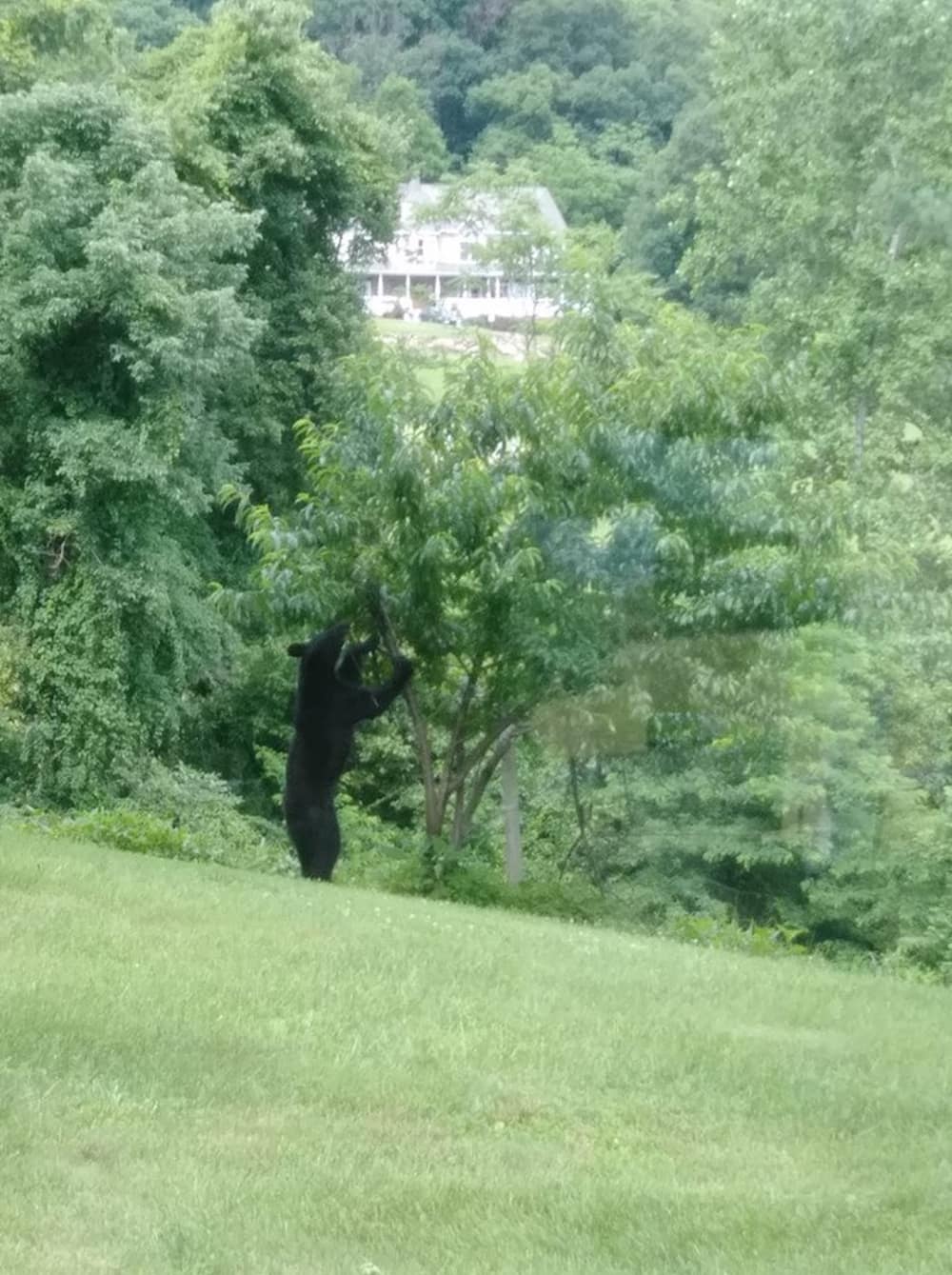 Sooooo ... I sent our wildlife biologist son, Jared Bernard, this question:
Wow - we have a bear phenomenon going on here ... every night we see 4 or 5 bears on our farm ... last night it was a mom & 2 little cubs then, 2 teenagers that seem to be together. There are bears out eating the peaches in the back yard, 3 nights ago we saw 3 different really big bears ... none of whom seemed to know that the others were there right around on the other side of the grove. When we went to the Corner store a teenage bear was crossing the road. Is it mating season for bears?
His answer:
Hi, guys!
Yeah, the black bears' mating season is June through July. Good thinking!
This could also be a mast year, which is when the pine trees produce a massive number of seeds. It happens every 3 to 7 years. Just like the pine nuts you put in your pesto, these seeds are very fatty and protein-rich, and are a favorite food of birds, squirrels, bears, etc. When there's a mast year, the populations of these animals experience a boom. Likewise, when there's a depletion of these pine seeds, bears face higher mortality. Another reason you could be seeing disproportionately large numbers of these animals is that you have a fruit orchard in the Appalachian Mountains!
Have you looked at your pine trees lately? We were commenting "holy cow, look at those pine trees" earlier this summer. Extra pine cones = extra bears! Now we know.