May 21, 2019
Blue Ridge Wine Retreat
By: Donna Henrickson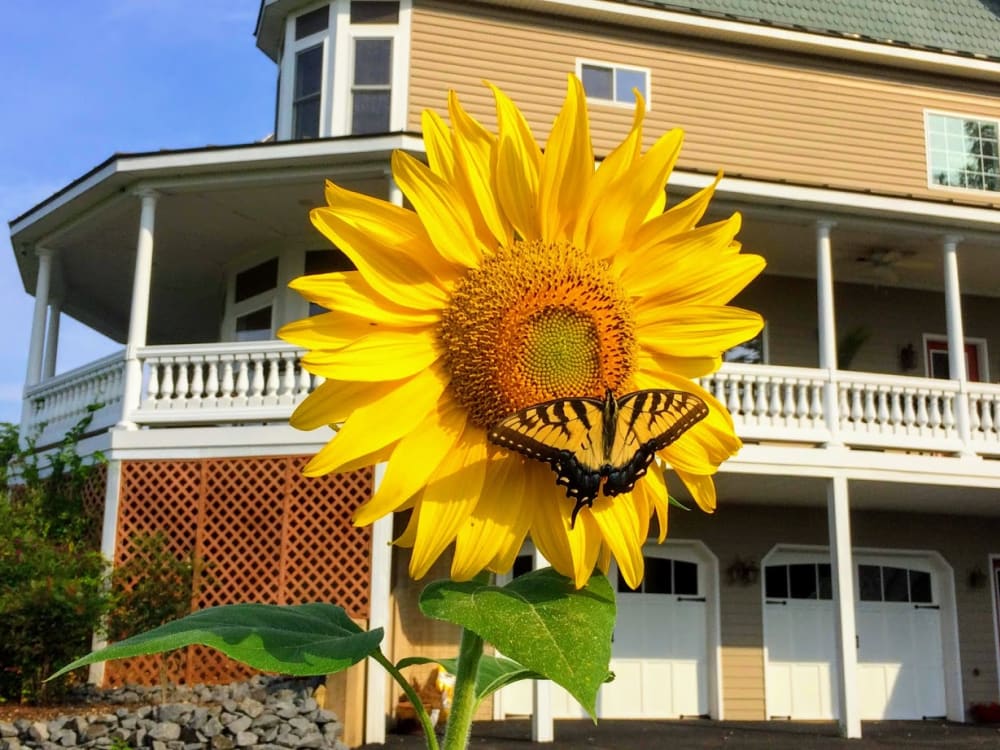 Imagine waking up in gorgeous Blue Ridge wine country ... Starting your day with wine on the porch, classes & excursions, pairing meals, bright stars at night and lots of laughter. Learn something new, share your own knowledge, find acceptance, strength, joy, and peace. Join us for an exciting, life-changing adventure in the Blue Ridge mountains!
This 4 day 3 night retreat is set on 55 acres in the heart of Virginia wine country at the gorgeous Skyline Vineyard Inn at Little Washington Virginia (60 miles west of Washington DC).
Sample Daily Agenda*:
Tuesday Early Arrival: Early Check-In at 1pm, 2pm Wine Bootcamp, 5pm Wine on the Porch, 6pm cooking class, 7:30pm dinner
Wednesday: 9am breakfast, 11am The 15 Rules of Food & Wine Pairing, Noon lunch, 3pm Choco-Vino Challenge, 5pm wine on the porch, 6pm cooking class, 7:30pm dinner
Thursday: 9am breakfast, 11am excursion, 12:30 lunch, 2:30pm excursion, 5:30 wine on the porch, 6:30pm wine pairing dinner
Friday Late Check-Out: 9am breakfast, 10am pack, relax, stroll, 12pm Vintners Table Learning Lunch, late check-out at 2pm
*Each guest can choose to not participate in specific activities; however there will not be a reduction in session fees.
*Start times are approximate as we want our days to flow and adapt to the group as needed.
The Retreat cost is $850 per person based on double occupancy (2 people sharing accommodations). Add $300 if you would like a single occupancy room.
The Blue Ridge Wine Retreat is All Inclusive - including accommodations for 3 nights, all meals, all classes and excursions.
A non-refundable deposit of $500 per couple travelling double occupancy or per single room occupant is required to book the Blue Ridge Wine Retreat. The remainder of the payment is due in full 10 days prior to arrival.
The Blue Ridge Wine Retreat is all indoors and is held rain or shine. Cancellations may be made three months or more in advance of your retreat date with a $100 processing fee. All Deposits after that are non-refundable unless the room is able to be re-booked.
Upcoming Retreat Dates:
August 20-23, 2019
September 24-27, 2019
October 15-18, 2019
October 29-November 1, 2019
November 12-15, 2019
Email us for more information @ relax@skylinevineyardinn.com