June 12, 2019
HOW DOES YOUR GARDEN GROW?
By: Donna Henrickson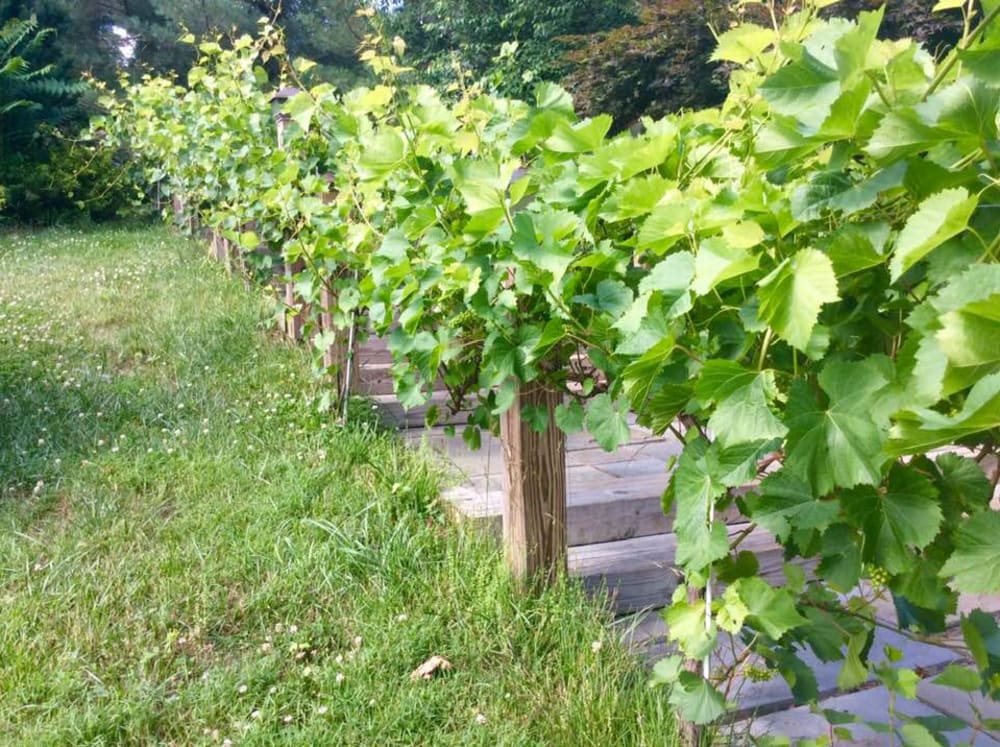 What the heck is Leaf Pull?
On your mark, get set ... GO!
Quality wine begins in the vineyard. As soon as the growing season starts, vintners are in a race with time every week, maneuvering through the critical care-taking ritual, hoping to win the battle with bugs and fungus and weather - to end up making some award-winning vino at harvest.
We just got finished with the early spring activities of building a new trellis, tying, shoot thinning, suckering and shoot positioning the awakening vines.
In June we move into summertime touches, which are extensive, setting the stage for harvest.
A crucial step in ripening grapes on the vine is Leaf Pull. In late June our vineyard team pulls leaves away from the area just above the grapevine's cordon, or arms, where grape clusters grow to achieve better grapes for wine. Removing targeted leaves allows for increased air movement and dappled light penetration. Leaf Pull increases airflow around the tightly-packed clusters, which helps to ward off mold in Virginia's humid climate. We want to expose those clusters a bit but at the same time, take care not to pull too many leaves off the canopy. If there's an intense heat wave — Yes, it does happen in Virginia — you don't want the grapes to get sunburned.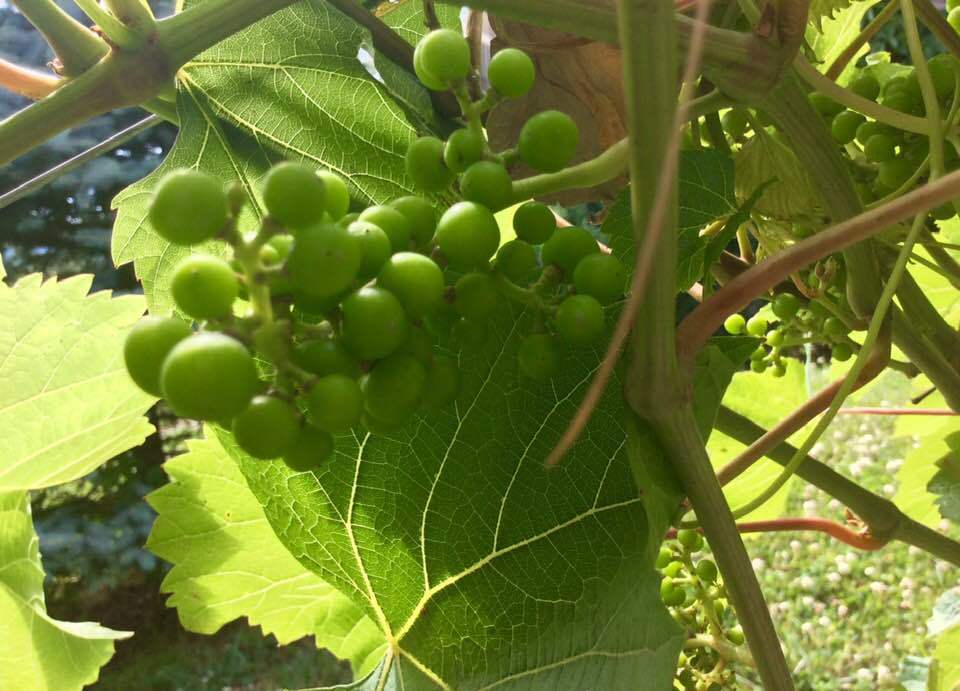 By the end of July, the red varietals will be ready for red drop. This occurs after the grapes have begun the process of veraison, or getting some red color. Because individual grapes ripen at different times our crews will be out cutting off the first ones to turn red, using hand shears.
Come out and see for yourself - help - or stay tuned and watch how our gardens grow ...