July 18, 2018
Making Jam
By: Donna Henrickson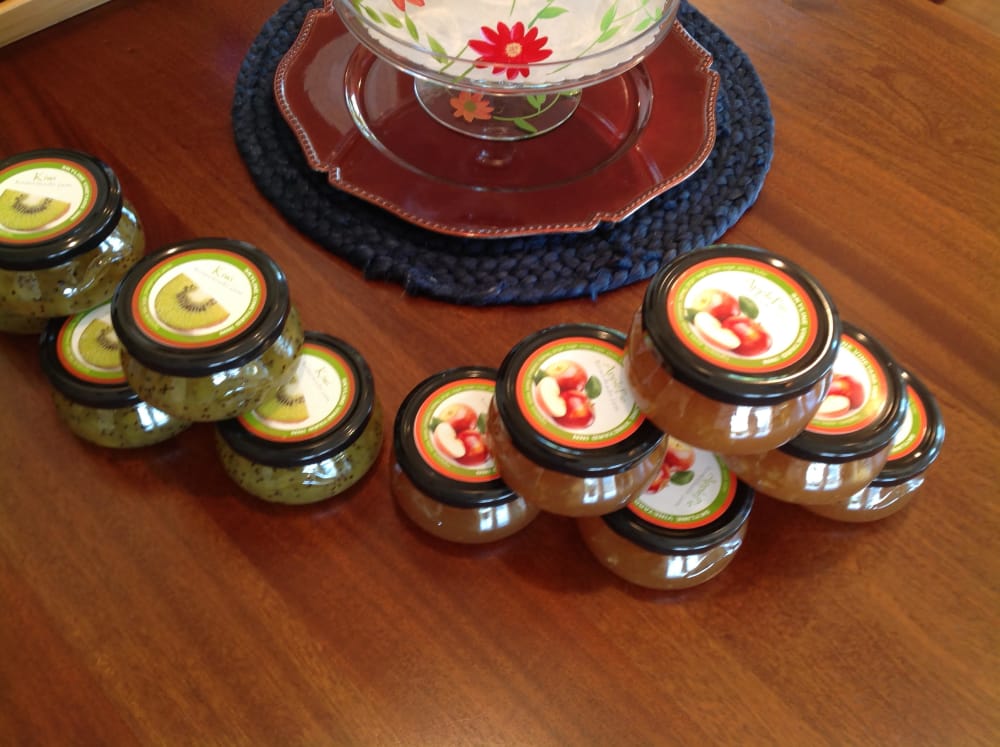 All the summer fruits are ripening and we are making jam!
It all started when our sister, Diana, said ... if people knew how easy it is to make jam and how much better it is and is for you, they'd never buy jam again! She's a chef in the school system who had a big idea for summer ... make jam!
Wow - talk about incredibly delicious gourmet jam you'd never find anywhere else ...
Pear Vanilla Bean jam
Mango jam
Apple Pie jam (yes it tastes exactly like you are eating apple pie)
Bourbon Peach jam
Cherry Rhubarb jam
Kiwi Pineapple jam
Blueberry Lemon Jam
INGREDIENTS
4 1⁄2 cups blueberries
6 1⁄2 cups sugar
2 teaspoons lemons, rind of, grated
1⁄3 cup lemon juice
2 (3 ounce) envelopes liquid fruit pectin (Ball Fruit Jell)
Prepare jars and lids according to manufacturer's instructions.
Combine blueberries, sugar, lemon peel, and lemon juice in a large saucepot.
Bring to a rolling boil over high heat; stir frequently.
Stir in pectin.
Boil hard for 1 minute.
Remove from heat and skim foam (if necessary).
Immediately ladle into hot jars, leaving a 1/4 inch headspace.
Cap and process for 15 minutes in a boiling water canner.