March 23, 2019
Spring is springing ... Get Out of the City
By: Donna Henrickson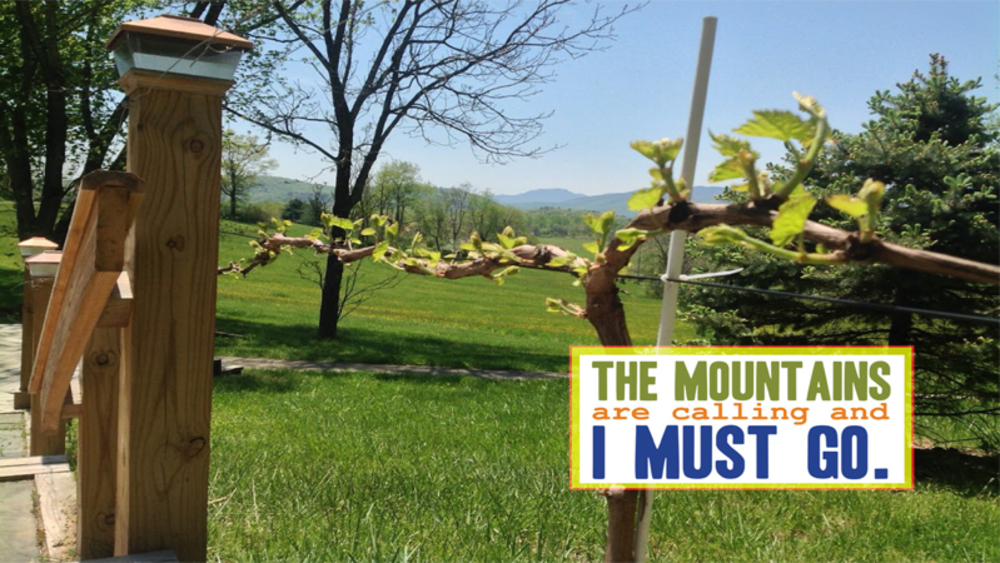 Spring is Springing ... Let's Go!
Just 60 miles from the DC Beltway, mountain trails and pastoral farms are budding out and turning gorgeous hues of yellow, crimson and lime green! Waterfalls are at their peak and really giving a show thanks to the extra wet weather. It's time to escape the hustle and bustle of the city and come out to relax and get inspired by the natural beauty of Shenandoah National Park.
Itinerary Day 1
Dress: Hiking gear and comfy shoes.
Departure time: Leave your house at 9:30am-ish - wait for the morning rush to die down. Drive west and keep going until you get out of the city and to the top of the Blue Ridge mountains at Shenandoah National Park.
Lunch: Skyland Resort is your destination (whatever you do don't forget to order the famous Mile High Blackberry Ice Cream Pie).
Hike: Hawksbill Summit - a short easy hike (plan an hour and a half) that gets you to the highest point in Shenandoah National Park.
Drive: Enjoy Skyline Drive overlooks on your descent to the Thornton Gap entrance at milepost 35. From Thornton Gap turn east toward Sperryville on Route 211 to check into your suite (about 5 miles from the Park entrance).
Check in at Skyline Vineyard Inn: Relax at the Inn or pop down to Little Washington Winery for a tasting or a glass of wine.
Dinner: Rappahannock County has been in the news every week lately ... being touted as Washington DC's hottest new Foodie Destination. A treasure trove of bucket-list restaurants and unique independent eateries have converged in this area. Check out our Food Page Here
Itinerary Day 2

Incorporate a Spring Event into the Fun
Spring Events (within an hour west of Washington DC)
April 6 - Old Dominion Hounds Point-to-Point Steeplechase
April 6 - Chaise Lounge at Little Washington Theatre.
April 12 - Season Opening of Shenandoah National Park Amenities
April 13 - Fodderstack 10k - prettiest 10k you'll ever do
April 13 - The Power of Sound at Castleton Festival - Electrifying Sound-Fest with World Percussionist Tom Teasley
April 20 - Easter Fun along the Skyline Wine Whiskey Beer Trail
April 21 - Easter Brunch at Rappahannock Restaurants
April 27 - Sperryfest Spring Festival in Sperryville - family fun with the annual Great Rubber Duck Race down the Mighty Thornton River, Street Fair, Wine Garden, food, arts, crafts
April 27 - Ocean Celtic Quartet at Little Washington Theatre
May 4 - Virginia Gold Cup — Horse Races & Tailgating fun
May 18 - 41st Annual Old Town Warrenton Spring Festival — a family event shopping, food entertainment.
May 19 - Piano Recital at Castleton Festival with award-winning Russian pianist Ilya Kondratiev.
May 25-26 - Delaplane Strawberry Festival — fun and first chance to get fresh Spring strawberries.
June 1 - Two-time Grammy Winner Laurence Juber at Little Washington Theatre.