September 25, 2018
The Perfect Fall Itinerary – 60 miles west of DC at Shenandoah National Park
By: Donna Henrickson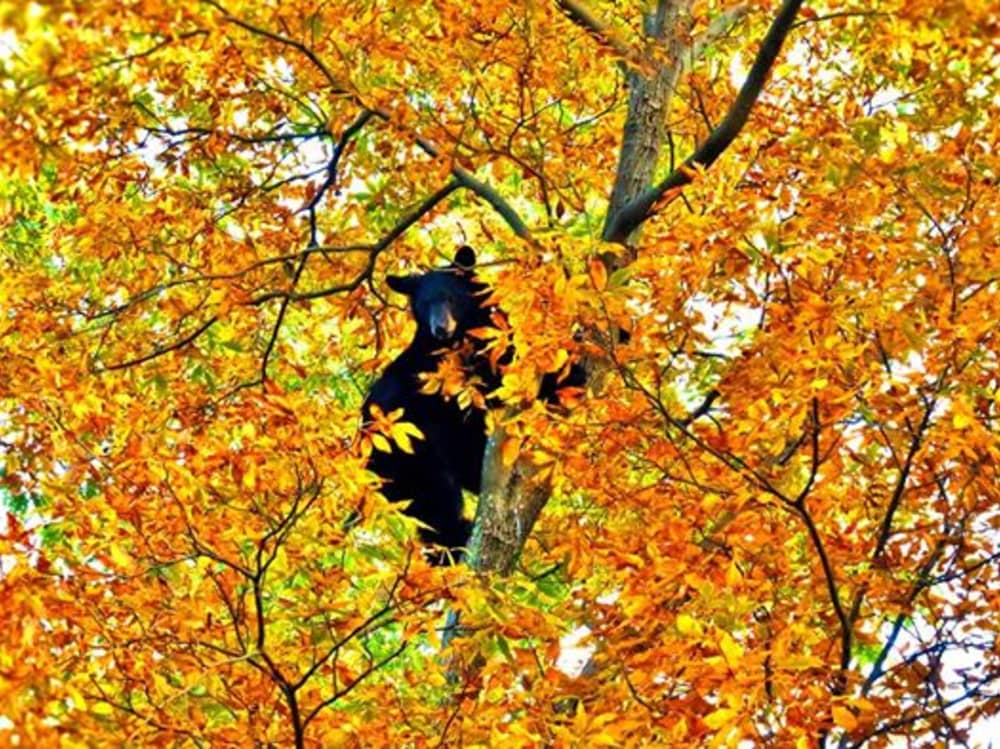 Looking for the perfect mix of fall foliage, outdoor activities and small town Autumn excursion? We've set up the perfect fall itinerary to hit the best of our mountain towns during any weekend this upcoming Autumn season.
YOUR ITINERARY FOR FRIDAY ARRIVAL
AND A WEEKEND FULL OF FUN AT AND AROUND SKYLINE VINEYARD INN

FRIDAY
Arrive at Skyline Vineyard Inn and gear up for the ultimate weekend mountain adventure.
We have recommended dining ideas throughout the itinerary below to keep you from driving back and forth each day. But there are so many places to go - check out our Food Page to find one more restaurant experience for Friday as you arrive. All of the restaurants listed are within 7 miles of Skyline Vineyard Inn.

SATURDAY
East To Little Washington then a drive through the Blue Ridge foothills
After a hearty breakfast, grab a water bottle from the Inn fridge … we're sending you off to the Village Market in Little Washington. You've got a big day ahead! The Village market is a must-do event that happens here every Saturday from May to the last weekend of October. Farmers, craftsmen, bakers, culinary experts, soapmakers, textile artists, brewers, winemakers, cheesemongers, jewelers and more converge in the Village Garden from 10am-2pm to show and sell their wares. It. Is. Phenomenal. We promise – you have never experienced a market like this before. Lunch is catered in by different food trucks every Saturday.
Tula's Restaurant is just around the corner if you prefer an indoor, or al-fresco, sit-down sort of a situation for lunch and also spectacular dinner. Their thing is upscale rustic American cuisine.
Be sure to stroll while you are in Little Washington. Wine Loves Chocolate has been named the #1 retail wine shop in Virginia. This little shop is loaded with artisan wines and small batch artisan chocolates. Stop in for the Choco~Vino Challenge and learn how to pair wines with chocolates. Build your own box of chocolates to take home. Pick up a strolling map of Washington here.
Don't miss Ballards. Southern Living magazine named R.H. Ballard one of the "TOP 50 SHOPS IN THE SOUTH." Here you'll find French jacquard tablecloths, fine gifts, art, Oriental rugs.
Be sure to walk the Inn at Little Washington's Farm Trail, located just behind the Inn's Gift Shop. Stroll over to Gay Street and take in our historic Courthouse Square built by protégés of Thomas Jefferson. Then there's Rare Finds, Middle Street Gallery, Gay Street Gallery, August George's, Geneva Welch Gallery, The Shops at the Inn and more – check out our complete shopping page here.
Let's head out to the tasting rooms – this area features 4 wineries, 2 breweries and a distillery, all within a 2 mile radius of Skyline Vineyard Inn. All of the tasting rooms around us feature walk-in tastings all day until 5pm. Some do have extended hours. Check each tasting room website here
Wine Loves Chocolate - in Little Washington
Little Washington Winery
Skyline Vineyard
Quievremont Vineyards
Gadino Cellars
Copper Fox Distillery
Pen Druid Brewery
Hopkins Ordinary Ale Works
Maybe it's time for a little R&R. Recharge the body and the spirit with a recovery massage or relaxation treatment at Little Washington Spa. This relaxing shop offers a variety of therapeutic massages and natural skincare treatments with pure and primarily certified organic products.
Ready to wine and dine your night away? We have amazing non-chain restaurant options to choose from. Here are some suggestions East of Skyline Vineyard Inn:
Casual Dining: Griffin Tavern. Mojo Burger. Need we say more? They offer some amazing burgers, hand cut fries and homemade sauces, British Pub fare, seafood -belly up to the bar to catch the game, enjoy an ice cold brew and fill up on a 1/3 lb. burger. Whether you like a small cozy room, a lively sports bar or an inviting deck, Griffin has it. Live music and/or karaoke on weekends. Open late on Friday and Saturday nights. (7 miles East of the Inn)
Fine Dining: The Blue Door Kitchen offers Classic old world cuisine fused with modern technique and flair, warm hospitality and unparalleled service. The newest upscale restaurant in the area, with the best dining deck in Rappahannock County. Signature dishes take you to Chef Andrea Pace's childhood home in Italy, where German is also spoken – sharing the menu with seasonal offerings inspired by the unique flavors of this region. Chef Pace's ever-evolving seasonal menu showcases the restaurant's relationships with local farms and purveyors. (7 miles East of the Inn).
Tula's Restaurant is the closest restaurant East of Skyline Vineyard Inn and does a spectacular dinner. Their thing is upscale rustic American cuisine. This is the place you are likely to run into us in the evening for dinner.
Bucket List Dining: The Inn at Little Washington just received 3 Michelin Stars! There are less than 100 restaurants in the world that have this distinction. The Inn at Little Washington has become an international culinary shrine. Chef Patrick O'Connell's approach to cooking pays homage to the tenets of classical French cuisine and reflects a belief in "the cuisine of today" — healthy, eclectic, imaginative, unrestricted by ethnic boundaries. Awarded five stars by Forbes Travel Guide; AAA's Five Diamond Award; Wine Spectator Grand Award; Conde Naste Traveler's Gold List; Travel & Leisure's Top Hotels in the World, 3 Michelin Stars. (2 miles East of Skyline Vineyard Inn). Reservations required way in advance.
Park your car at Skyline Vineyard Inn and get an Uber to your favorite restaurant.
Back to Skyline Vineyard Inn to the best view in the State of Virginia paired with Tv and pool and a nice glass of wine before bedtime!

SUNDAY
West To Sperryville Then Up - Way Up - to spend the day on top of the mountains at Skyline Drive:
Enjoy Blue Ridge fall colors from the highest point in Shenandoah National Park overlooking the fall colored mountain ranges. Your day is going to be filled with fun so it's important to fuel up.
After breakfast at Skyline Vineyard Inn, we are sending you to a local hotspot for one more hit of caffeine, Before & After. This niche cafe pours the best coffee in town. Ordering a latte? Expect some amazing latte art to accompany. Before you leave town, if you need snacks and water stop at The Corner Store. Established circa 1840, this little grocery has amazing to-go goodies, crazy amazing cheeses, the best bread you'll find anywhere and so many beers it'll make your head spin. If you need hiking swag of any sort, or even if you don't, stop at Happy Camper on your way out of Sperryville. It's just on the edge of Main as you head west out of the village to go up the mountain.
The goal is to take it easy but enjoy every minute. Start with a scenic drive up Skyline Drive, which ascends from Sperryville to the top of the Blue Ridge Mountains. The fall foliage will tower over the road, as if you are driving through a golden tunnel. Not only will you be surrounded by vibrant fall colors, you will be able to take in the views of the small towns below and the numerous vistas and peaks of the Blue Ridge.
Stop at milepost 41.6 for an easy hike. This walk is only 1.6 miles and you'll ascend to one of the highest points in the park, 4041 feet, to Stonyman Trail. From there you can see the foliage for hundreds of miles. Plan an hour for the hike.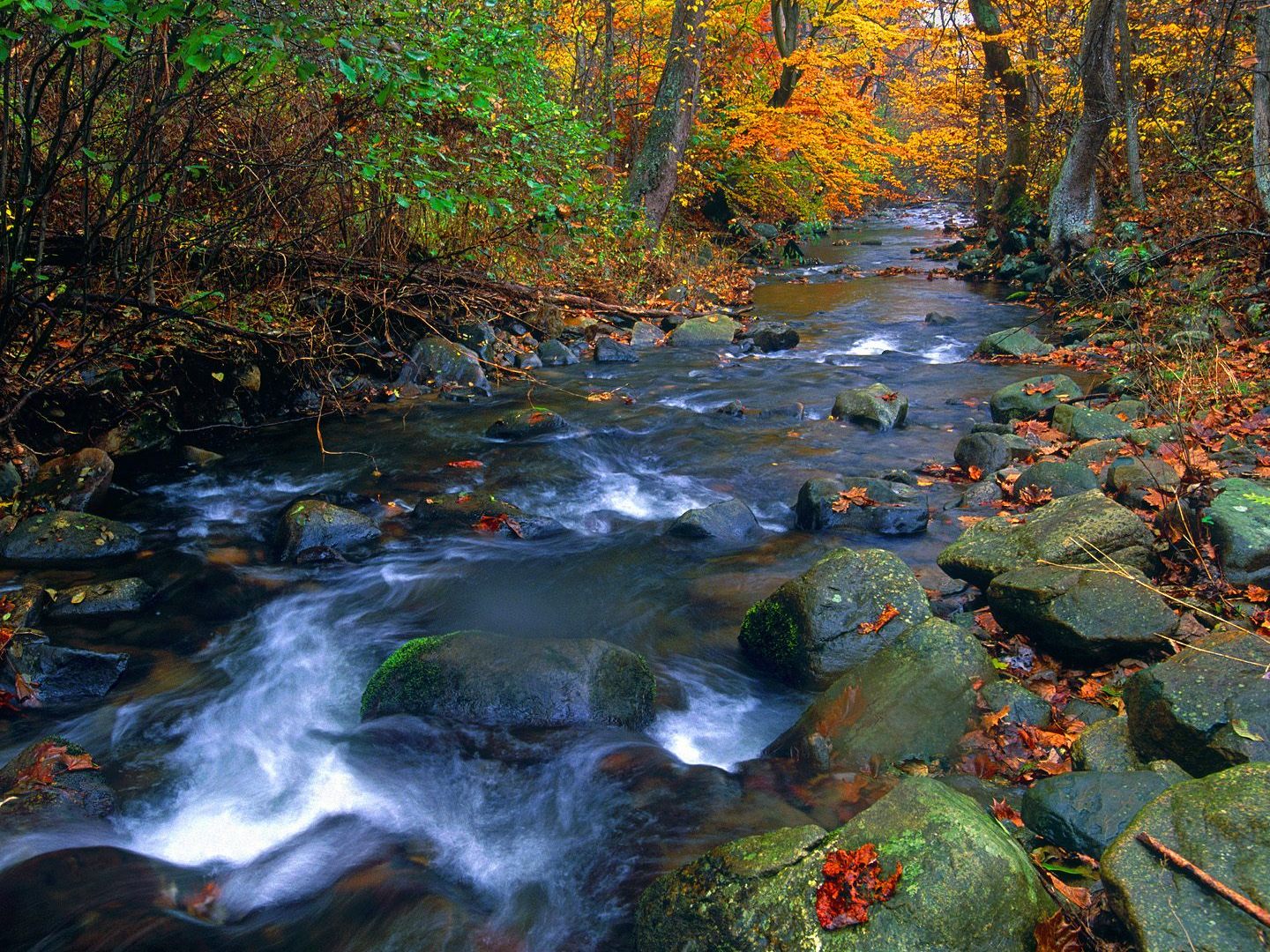 Time for lunch, which, lucky for us is just 2 minutes away at Skyland Resort. Enjoy the celestial window views from the dining room and don't forget to leave room for the park's famous mile high blackberry ice cream pie! Be sure to check out the Park gift shop on the way out. Shenandoah National Park prides itself on unique souvenirs from the region. We are talking about hand-made soaps, candles, wine and brews, wildberry jams, wearable art, everything black bear, T's and sweat shirts and jackets and PJs, jewelry and more.
Still enjoying SNP? Head south to Big Meadow and check out the Park museum and tour the Presidential Summer White (Brown) House. Reservations are required and can be made online at Recreation.gov or by calling (877) 444-6777. Request the "Special Tours" category and specify Rapidan Camp. Reservations can be made up to six months in advance. The camp features the president's cabin, The Brown House, which has been historically refurnished to its 1929 appearance.
Enjoy the afternoon drive back to the bottom of the mountain and get ready for some Virginia cuisine. In keeping with our west of the Inn theme, here are a few options in Sperryville:
Casual Dining: Head over to Rappahannock Pizza Kitchen for a pizza to-go and take it over to Pen Druid Brewery. This is a small crazy amazing brewery that's getting the attention of all the big media for their wild, wood-fired, spontaneous, barrel-fermented approach to making fringe beer. They still brew their beer in house. Sample the goods with a flight or settle in with a favorite style of brew. "Spiritual Nurse" is one of our favs. Pair that with your pizza and you're in business.
Fine Dining: Have a refined dining experience while taking in a rich part of Virginia history. Thornton River Grille provides an enjoyable dining experience in an intimate setting in Sperryville. Located in a historic country store, the Grille serves up breakfasts and light lunches on the way to the trails and elegant dinners in a casual, comfortable atmosphere (2 miles West of Skyline Vineyard Inn).The Grille features naturally raised beef and game, local produce and sustainably caught seafood. And let's not forget, with the corner store connected, they can serve over 100 wines representing every major world wine region.
Park your car at Skyline Vineyard Inn and get an Uber to your favorite restaurant.
Back to Skyline Vineyard Inn we go to crash on the big soft bed full of pillows after the ultimate bucket-list weekend!