Our News ...
Think Valentines Day!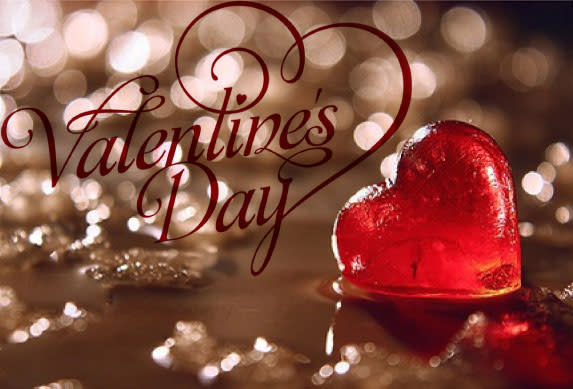 Valentine Chocolate & Wine Pairing - February 9th
A delicious and very unique class for Valentine's Day! Come try chocolate desserts, artisan truffles and wines to learn why some do and some definitely do not go well together ... and how to get it right every time! In this special class we are pairing our favorite chocolates with some of our favorite wine styles for you (and your honey) ... specially designed for Valentines Day! We'll try 6 wines with 6 desserts and teach you the three rules of chocolate & wine pairing to get a match made in heaven!
$40 per person - Use coupon code emp234 to save $10 per person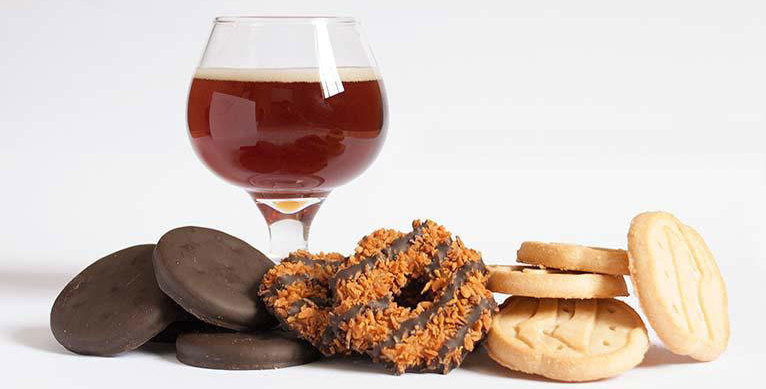 Girl Scout Cookie Pairing on the Tasting Bar
February 9th & 10th
It's that time of the year again ... cute little Girl Scouts are out at the gas station & cookies are back in vogue. As winemakers we cringe at the thought of pairing wines we work for years to perfect with cookies. The trouble is that the suggested cookie-pairings almost always taste awful together in practice.
We think we have this problem solved! Come out and taste Girl Scout cookies with wine. We can do this!

Everyone who comes for a tasting at Little Washington Winery on February 9th and 10th gets FREE GIRL SCOUT COOKIE PAIRINGS with the tasting.
Walk-ins welcome all day - 11am-5pm

The Ultimate Triple-Treat Gift Card
Our Triple Treat Gift Card is perfect for any occasion ... Think Birthday, Anniversary, Valentines, Mom's Day, Memorial Day, Dad's Day, 4th of July, Labor Day, Autumn, Thanksgiving, the holidays, New Years or just any day for no reason at all! It's Redeemable at all 3 hot spots - Skyline Vineyard Inn, Little Washington Winery & the Wine Loves Chocolate Shop. Call us at 540-987-3300 and we will get one coming your way today!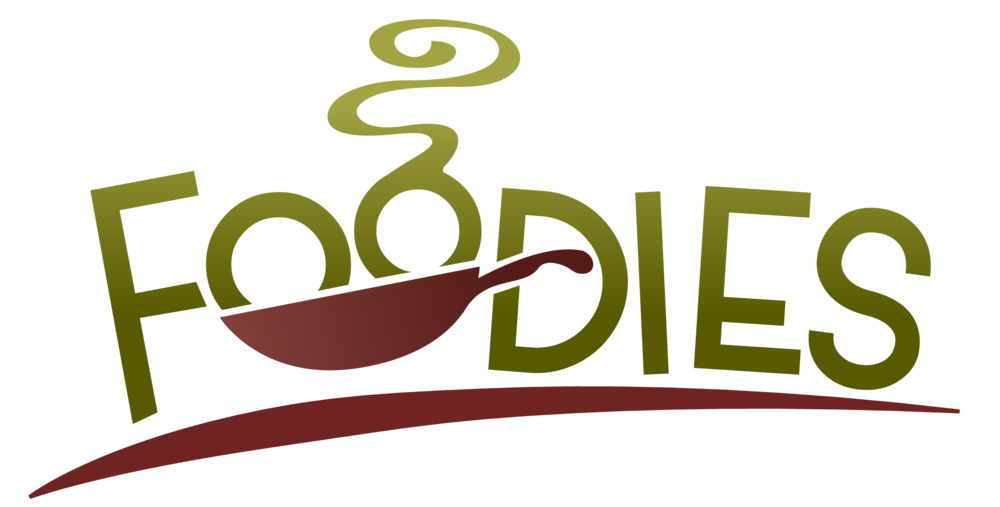 60 miles west of Washington DC is "Little" Washington, the town George designed in Rappahannock County Virginia. This place has been in the news every week lately ... being touted as Washington DC's hottest new Foodie Destination. A treasure trove of bucket-list restaurants and unique independent eateries have converged in this area. Why? You'll see why when you come here ... this place completes the ultimate Foodie meal!
Five Rappahannock restaurants that everybody's talking about:
The Inn at Little Washington - 2 miles east of Skyline Vineyard Inn, The Inn at Little Washington just got named the 5th best restaurant in the world and third highest rated in North America by the French La Liste. It also recently received its 3rd Michelin Star. Chef Patrick O'Connell's approach to cooking pays homage to the tenets of classical French cuisine and reflects a belief in "the cuisine of today" — healthy, eclectic, imaginative, unrestricted by ethnic boundaries. It has received five James Beard Awards, including Best Restaurant in America and Best chef in the U.S. It is also the longest tenured Forbes five star restaurant in America. Awarded 3 Michelin Stars, five stars by Forbes Travel Guide; AAA's Five Diamond Award; Wine Spectator Grand Award; Conde Naste Traveler's Gold List; Travel & Leisure's Top Hotels in the World.
Foster Harris House - 2 miles east of Skyline Vineyard Inn, Foster Harris House is pleased to have José De Brito as your Chef de Cuisine! José was born and raised just outside of Paris. As he progressed in the culinary world, he worked in New York City, then moved to Charlottesville where his restaurant was among twenty-five James Beard Award semi-finalists for Best New Restaurant in the United States. The following year, José was a James Beard Award semi-finalist for the Best Chef of the Mid-Atlantic region. He came to Washington Virginia to work at the renowned Inn at Little Washington, and has now taken the helm at Foster Harris House, where he personally caters to the intimate & limited seating for up to 10 guests.
Three Blacksmiths - 2 miles west of Skyline Vineyard Inn, Three Blacksmiths just got named the #2 best new restaurant in America by USA Today. It has already gained the attention of food critic Tom Sietsema at the Washington Post. A fixed weekly dinner menu of local, seasonal, handcrafted foods from Rappahannock County, Virginia and nearby. Dinner is served on Thursdays, Fridays and Saturdays at 7:00 pm by online reservation. With just 16 seats and one seating time, the restaurant is yours for the evening.
The Blue Door Kitchen - 6 miles northeast of Skyline Vineyard Inn, is the Blue Door Kitchen in Flint Hill. Long-time fan of chef Andrea Pace of Fairfax's now-closed Villa Mozart, Washington Post critic Tom Sietsema, found and followed him to his new restaurant, Chef Pace found this place and fell in love. He has chosen to complete his dining experience with the serenity of the Blue Ridge mountains in this special spot.This is the newest upscale restaurant in the area, with the best dining deck in Rappahannock County. Classic old world cuisine fused with modern technique and flair, warm hospitality and unparalleled service. Signature dishes take you to Chef Andrea Pace's childhood home in Italy, where German is also spoken – sharing the menu with seasonal offerings inspired by the unique flavors of this region. Chef Pace's ever-evolving seasonal menu showcases the restaurant's relationships with local farms and purveyors.
Houndstooth - 7 miles northeast of Skyline Vineyard Inn, in Huntly, is the award-winning Houndstooth Restaurant, "phenomenal", "a hidden gem", perhaps Virginia's best kept secret. Houndstooth, a fine dining restaurant, is the jewel in the crown that is Glen Gordon Manor. Each course builds upon the next with a uniquely savory blend of traditional, local, and exotic flavors, crafted to appeal to the eye and palate. This is a secret dining experience not to be missed.
The foothills of the Blue Ridge also hosts the ultimate sports bar, Griffin Tavern; the village strolling restaurant in Little Washington, Tula's; and other unique independent eateries like Before & After, the ultimate coffee & lunch house and Skyward Cafe - the teenie tiny fresh, friendly local breakfast & lunch spot.
Come play!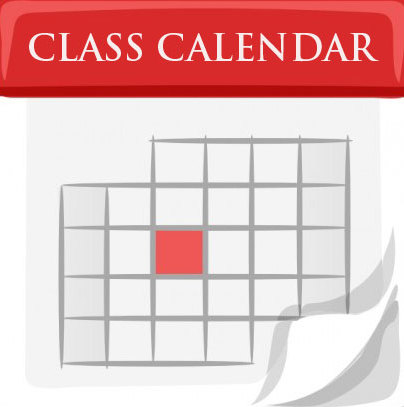 Our Wine Ed classes are open to the public ... Click the calendar to see what's coming up!
You don't have to have a room reservation to come play at Skyline Vineyard Inn!
Reserve seats in our Food & Wine classes to get a sneak peak of the hottest new Inn in Virginia - Skyline Vineyard Inn at Little Washington!
Wine Blending Class is held Sundays at 2pm
CLICK HERE to learn more and book Wine Blending Class
Vintners Table Learning Lunch is held on 1st Saturdays at Noon
CLICK HERE to book Vintners Table
All of our classes cost $40 per person (vouchers are accepted)
Get a sneak peak in our 2 Hot New Classes ...

VINTNERS TABLE
A Learning Lunch - First Saturdays Noon-1:30pm
Although sipping on award-winning wines is a delight, once you bring food into the equation the experience moves to an extraordinary level of discovery. The new Skyline Vineyard Inn Vintners Table food and wine experience combines subtle flavors and textures to enhance the aromas of each of six wines. The wines to be tasted are exceptional in their own right having been awarded both locally and internationally. The six food pairings are, well, phenomenal!
This guided pairing class happens at Noon and includes lunch. The Vintners Table pairing features different wines and pairings every time it happens, so come come and then come again to learn something new about food and wine pairing every 1st Saturday of the month.
The added bonus - Vintners Table is served in the Skyline Vineyard Inn tasting room surrounded by breathtaking views of the Blue Ridge mountains.
$40 per person ...
Go here to get tickets - Vintners Table Tickets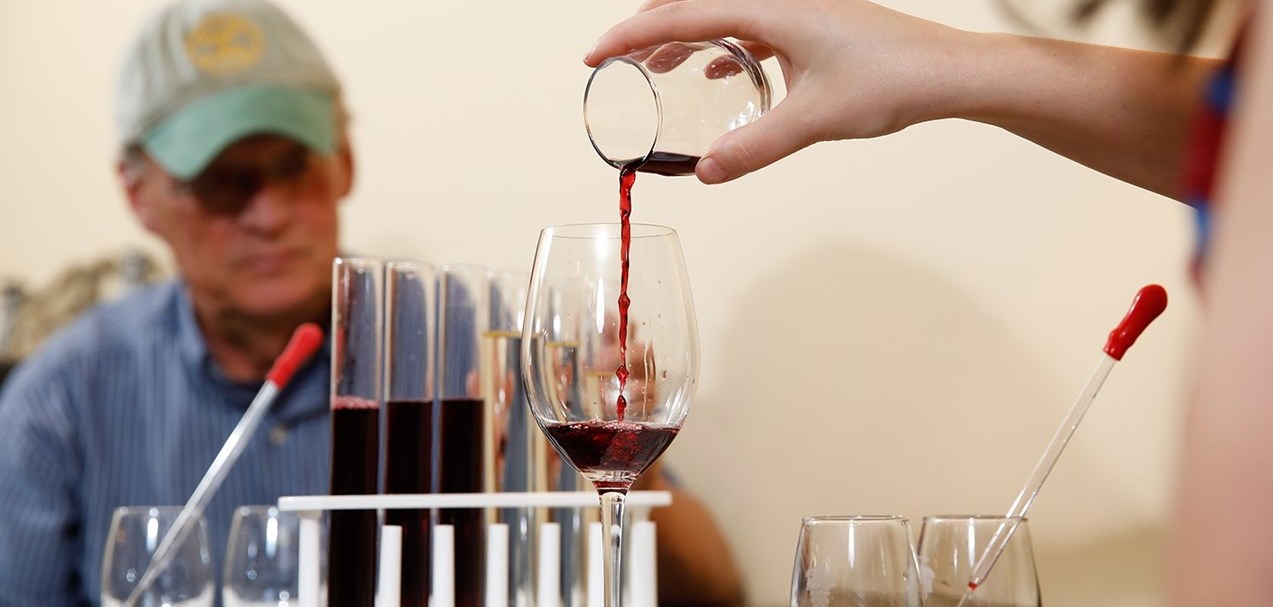 WINE BLENDING CLASS
Winemaker for a Day - Every Sunday 2:00-3:30pm
Be a winemaker for a day ... Mix and match single varietals to make your own perfect masterpiece of wine. Our unique wine blending sessions let you experiment with your own concoctions. Our practiced Wine pros will guide you through an in-depth understanding of grape varietals and their flavor profiles so you can create your own masterpiece of wine.
Are you a fan of the soft, smooth reds, the bigger, bold reds or a crispy dry white? We'll teach you how to perfect a wine that's a perfect match to your own personality!
The added bonus - Our Wine Blending Lab is located in the basement of the hottest new tasting room in Virginia ... Skyline Vineyard - surrounded by breathtaking views of the Blue Ridge mountains.
This hands-on experience is ideal for making memories on vacation, a unique date, girls' get-together or team building break-out sessions for your next corporate outing.
Wine Blending Class happens every Sunday- Come Play!
$40 per person ... use coupon code wb358 to save 50%.
Go here to get tickets - Wine Blending Class

The Ultimate Blue Ridge Getaway Giveaway drawing ... Are you in?
There's Still Time - our drawing happens on the 1st day of every month at 5pm. Scroll to the bottom of this page to join our mailing list and get entered for a chance to win a 1 night stay in the Bear Fence Suite at Skyline Vineyard Inn.
We're looking forward to seeing you soon out at the farm,

Click here for Culinary Classes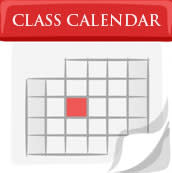 The Icing on the Cake ...
... We are now accepting Weddings
Elopements & Intimate Weddings
A wedding at Skyline Vineyard Inn is truly like no other.
Whether you are eloping or planning the ultimate destination wedding
in the Blue Ridge, we can help you with all the little details that make your special day perfect.
We would be proud to host your Elopement or Intimate Wedding!
Skyline Vineyard Inn is the ideal setting for your private ceremony. Working with our dedicated wedding coordinators, creating your dream wedding is easy. And because we know that some elopements are planned with limited lead-time, or are truly a surprise, we have created a special package which includes many of the elements you'll need, or, we're here to help you tailor it specifically for your dream day.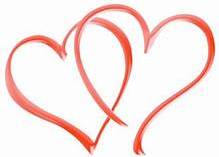 Skyline Elopement Package for a maximum of 2 people
Two nights lodging in the Skyline Vineyard Inn Honeymoon Suite
Three course candlelit dinner for two
Full breakfast each morning
Champagne and Truffles
$975
The Inn will be open for regular guests.
We can add the following Extras for Your Special Day:
One hour massage each for the two of you - $300
Personal Flowers for both of you - $200 | Petite Wedding Cake - $200
An additional charge of $200 will be added to the package during peak season dates and holiday weekends.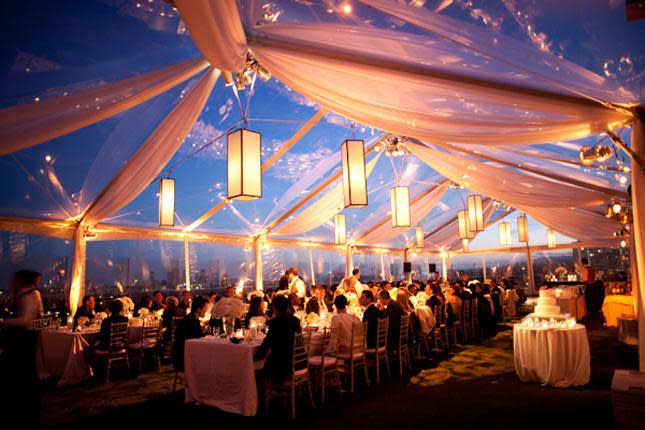 THE DESTINATION WEDDING OF YOUR DREAMS
Come celebrate your most special day with family and friends in a gorgeous Blue Ridge mountain setting. From elegant details and stunning mountain views to delectable food and impeccable service, you can look forward to a breathtaking and unforgettable day. Every step of the way, our experienced and friendly staff is here to assist you with details.
Intimate Wedding Package
For Intimate Weddings (6 to 50 persons), we have many space & dining options that are perfect for your special day.
We have overnight accommodations for the wedding party on-site and access to 60 rooms within two miles of the wedding destination.
You can now rent Skyline Vineyard Inn to host your destination wedding.
Weddings require a three day rental of the whole Inn to allow for:
Set-up
Rehearsal
Rehearsal Dinner
Ceremony
Reception
Clean-up
We have on-site Lodging for 10-12 guests in the Skyline Vineyard Inn
A Full breakfast is served each morning for overnight guests
Champagne and Truffles for the Bride & Groom
Perfect indoor and outdoor space for your Ceremony and Reception
We work with your wedding planner to recommend catering, furniture and equipment rental, flowers, music and whatever other details you need for the event.
The cost to rent all 5 of our guest rooms is $2000 per night. A total of $6000 will cover the three day rental.
The facility and grounds is rented as is and does not include any extra equipment, furniture, tableware, etc.
The Inn will be closed to other guests. You will have full run of the house. You are welcome to use all of our over-night accommodations to support your event.
If your wedding party includes more than 50 guests, ask us for a custom quote.
An additional charge of $500 will be added to the package during peak season dates and holiday weekends.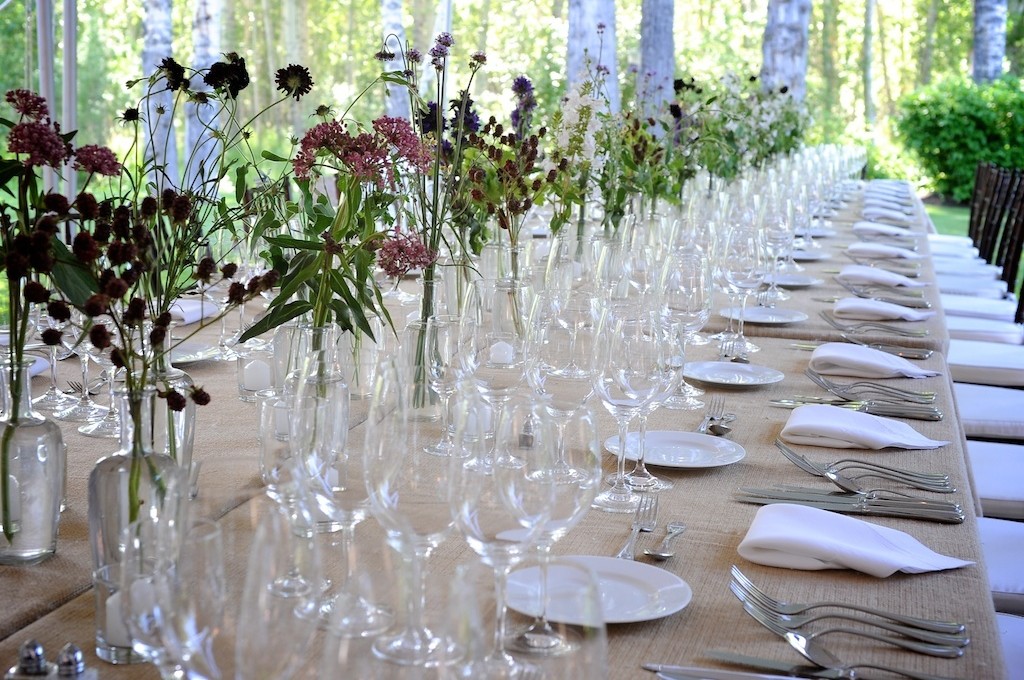 Wedding Party Activities
Every season of the year, you will find a variety of things to do, both here at the Inn and nearby. Our wedding coordinators will work with you to tailor as many, or few, activities into your schedule as you would like. From appointments in the spa & salon for your bridal party to clay bird shooting for the groomsmen, horseback riding, golf, wine & brewery tours and more we're here to help you craft the perfect plan for you and your guests.
Corporate Events
We have complete spy proof seclusion for your strategy planning and team building off-sites.
Bring your get-togethers to a destination that exceeds your expectations! Skyline Vineyard Inn - 60 miles west of Washington DC is the perfect spot for corporate and family events. We have tons of great indoor space for meetings and break-out groups, lawns that can hold giant tents and access to 60 bedrooms.
We welcome you to use our facilities for:
Corporate off-sites
Strategic planning sessions
Team Building events
Local Meetings
Corporate Dinners
Holiday Parties
Family Reunions
Destination Weddings & Elopements
Blue Ridge Honeymoons
We host overnight guests at Skyline Vineyard Inn, our on-site B&B, and, with the highest concentration of B&Bs in America within 2 miles of us, we can coordinate with nearby facilities to overnight however many guests you have attending your event. Our on-site event planner will work with your event planner to produce your entire event.
Contact us to talk about making your special events happen in style.
Request Info