Our News ...
Happy Thanksgiving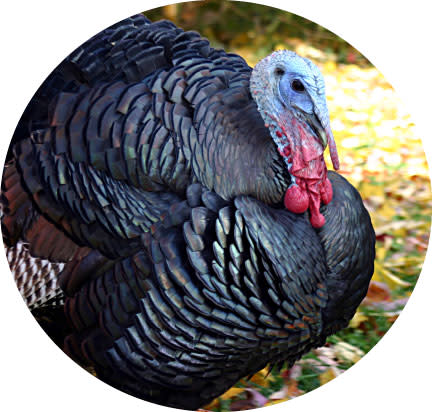 Happy Thanksgiving - We are allowing overnight visitors for Thanksgiving!
Come stay and be the first to see Skyline Vineyard Inn decked out for the holidays! Skyline Vineyard Inn is the perfect place to stay when you book your special dinner at the 3 Michelin Star Inn at Little Washington just 2 miles away! We've got the 5 star view!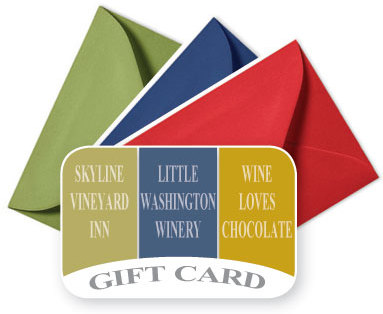 Give 'em what they want this Holiday Season & for every Occasion


Guess what's under our Christmas Tree ...
12 Crystal Riedels - $80 (value $240)
available in Reds, Whites & Flutes (must pick up at Little Washington Winery). You can get them until they're gone - quantity is limited - Shop online for these Riedels so that they are reserved for you.
The Ultimate Triple-Treat Gift Card
One card Redeemable at all 3 hot spots - Skyline Vineyard Inn, Little Washington Winery & the Wine Loves Chocolate Shop.
and More Gift ideas ...
Wine Ed Classes. Dirt Road Wine Club. Wine. Chocolate. Wine & Chocolate. Chocolate Club. The ultimate Blue Ridge Get-Away at Skyline Vineyard Inn.


December 2 - Mark your calendar
It's Christmas in Little Washington
From its myriad of markets to a quintessential Currier & Ives holiday parade, sometimes with fresh fallen snow as a backdrop — this small town America parade is one of the few remaining vintage holiday celebrations. Come enjoy a day in the town George Washington designed in the mountains (60 miles west of DC).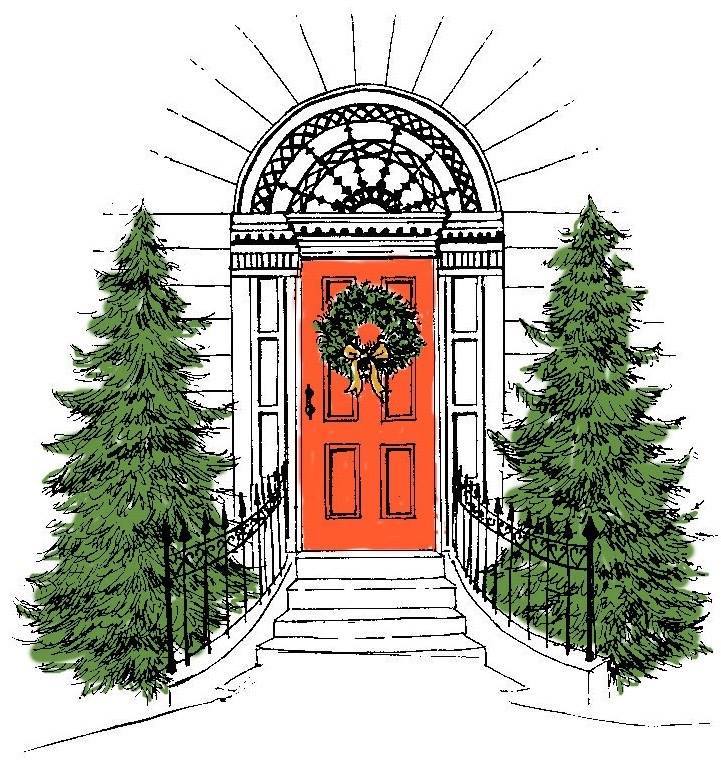 Blue Ridge Holiday House Tour
​ Two Weekends - December 1-2 and December 8-9
Noon until 4pm
Tickets are good for all four days
Catch the spirit of the holidays and experience a rare glimpse inside 6 boutique Inns, gorgeously decorated for the season.
​The largest concentration of Inns in Virginia is located 60 miles west of Washington DC along the Blue Ridge mountains in the tiny villages of Washington and Sperryville in Rappahannock County Virginia.
​It's very rare for Inns & B&Bs to open their doors to the public. Typically, you must have overnight reservations to enter these boutique hotels. Six spectacular Inns located in the foothills of the Blue Ridge are opening their doors for Holiday House Tours to raise funds for the local "Shop With A Cop" program.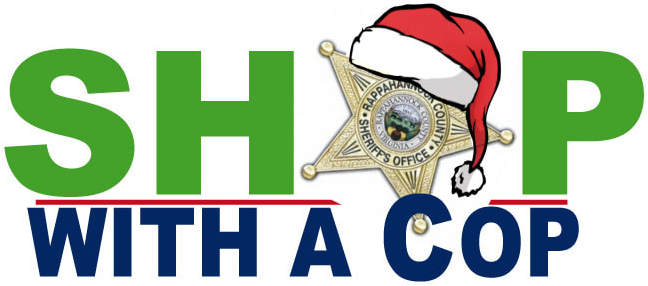 Share the Holiday Spirit by Supporting "Shop with a Cop"
Tickets are $20 per adult - $15 per child (age 10-18)

All proceeds from the sale of tickets to the Holiday House Tour benefit the Rappahannock County "Shop with a Cop" program. The Rappahannock Sheriff's Office gets into the holiday spirit by taking local kids on shopping sprees to learn the spirit of caring and giving. This volunteer effort helps our local police get to know and build a bond with the kids in our community so that our children have first hand personal relationships with our cops and know police officers are their friends. The "Shop with a Cop" program relies solely on donations for funding. Funds from online tickets go straight to the Sheriffs office to get it there in time to fund this year's program. Your online receipt can be used as a charitable tax receipt. If you prefer, checks can be made payable to "Shop With a Cop Program" and dropped at the first Inn you visit
​in exchange for a ticket to all participating Inns.
Holiday House Tour Itinerary
Tour hours are 12 Noon until 4pm on December 1-2 and December 8-9, 2018.
Please do not enter the Inns earlier than noon and be mindful that they will need to stop tours right at 4pm for overnight guests to check in.
Earlier and later in the day Inns are very busy with overnight guests.
For a Special Treat ... Stay!
A Stay at any of the participating Inns on December 1 and December 8 includes 2 free tickets to the Holiday House Tour
Stay December 1st to enjoy the Little Washington Holiday Festivities that happen on Sunday, December 2nd. ​Our ringing in of the holiday season is one of just a few true small-town "Currier & Ives" celebrations still in existence.
The town will be bustling with art vendors, food steaming in the cold air from fired-up grills, the fife & drum corps, the Mayor, the Rappahannock High School band, maybe some little ballerinas, clowns, elves, ​cub scouts, llamas, horses, dogs and possibly even a camel ... all gather in town in anticipation of a visit from Santa!
+ December 2nd at 6pm Castleton Festival hosts Celtic Consort with Linn Barnes & Allison Hampton
Stay December 8th ​and you'll have 2 afternoons to explore the 8 Inns
+ December 9th at 3pm Little Washington Theatre hosts Smithsonian at Little Washington The Empire of the Viol.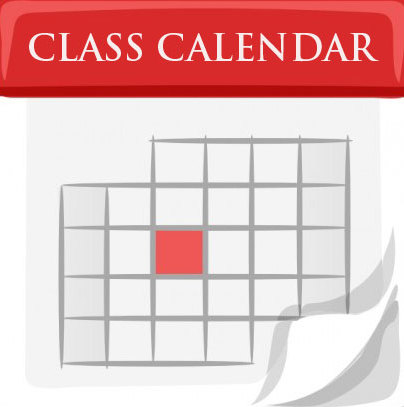 Our Wine Ed classes are open to the public ... Click the calendar to see what's coming up!
You don't have to have a room reservation to come play at Skyline Vineyard Inn!
Reserve seats in our Food & Wine classes to get a sneak peak of the hottest new Inn in Virginia - Skyline Vineyard Inn at Little Washington!
Wine Blending Class is held Sundays at 2pm
CLICK HERE to learn more and book Wine Blending Class
Vintners Table Learning Lunch is held on 1st Saturdays at Noon
CLICK HERE to book Vintners Table
All of our classes cost $40 per person (vouchers are accepted)
Get a sneak peak in our 2 Hot New Classes ...

VINTNERS TABLE
A Learning Lunch - First Saturdays Noon-1:30pm
Although sipping on award-winning wines is a delight, once you bring food into the equation the experience moves to an extraordinary level of discovery. The new Skyline Vineyard Inn Vintners Table food and wine experience combines subtle flavors and textures to enhance the aromas of each of six wines. The wines to be tasted are exceptional in their own right having been awarded both locally and internationally. The six food pairings are, well, phenomenal!
This guided pairing class happens at Noon and includes lunch. The Vintners Table pairing features different wines and pairings every time it happens, so come come and then come again to learn something new about food and wine pairing every 1st Saturday of the month.
The added bonus - Vintners Table is served in the Skyline Vineyard Inn tasting room surrounded by breathtaking views of the Blue Ridge mountains.
$40 per person ...
Go here to get tickets - Vintners Table Tickets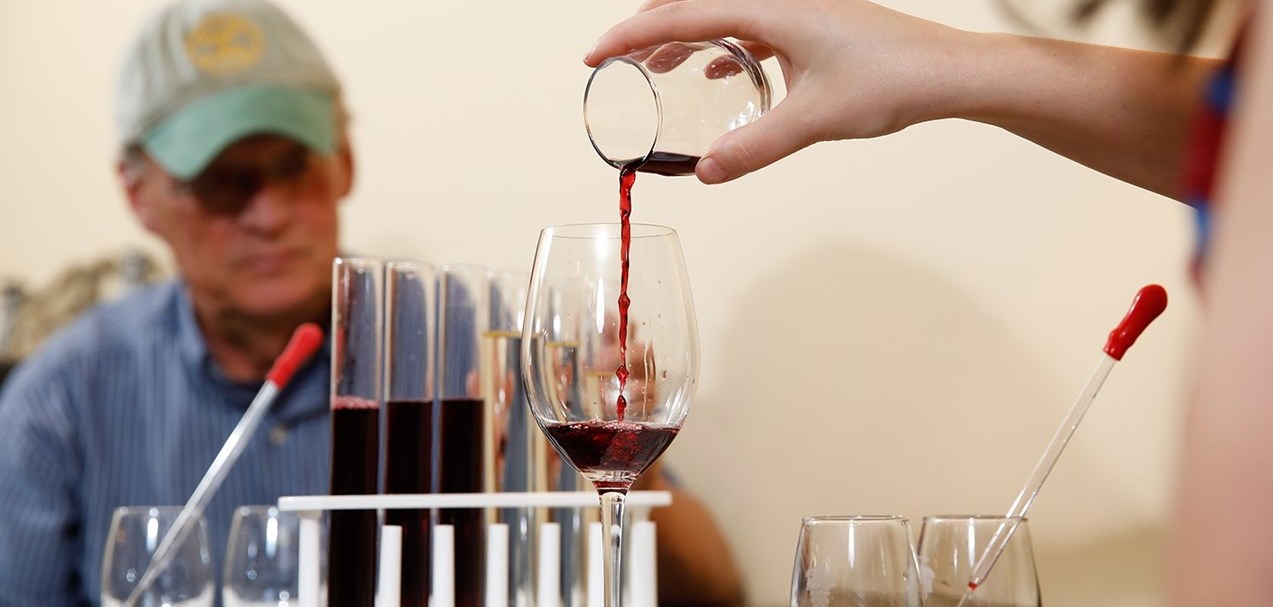 WINE BLENDING CLASS
Winemaker for a Day - Every Sunday 2:00-3:30pm
Be a winemaker for a day ... Mix and match single varietals to make your own perfect masterpiece of wine. Our unique wine blending sessions let you experiment with your own concoctions. Our practiced Wine pros will guide you through an in-depth understanding of grape varietals and their flavor profiles so you can create your own masterpiece of wine.
Are you a fan of the soft, smooth reds, the bigger, bold reds or a crispy dry white? We'll teach you how to perfect a wine that's a perfect match to your own personality!
The added bonus - Our Wine Blending Lab is located in the basement of the hottest new tasting room in Virginia ... Skyline Vineyard - surrounded by breathtaking views of the Blue Ridge mountains.
This hands-on experience is ideal for making memories on vacation, a unique date, girls' get-together or team building break-out sessions for your next corporate outing.
Wine Blending Class happens every Sunday- Come Play!
$40 per person ... use coupon code wb358 to save 50%.
Go here to get tickets - Wine Blending Class

The Ultimate Blue Ridge Getaway Giveaway drawing ... Are you in?
There's Still Time - our drawing happens on the 1st day of every month at 5pm. Scroll to the bottom of this page to join our mailing list and get entered for a chance to win a 1 night stay in the Bear Fence Suite at Skyline Vineyard Inn.
We're looking forward to seeing you soon out at the farm,

Click here for Culinary Classes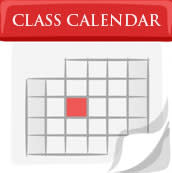 The Icing on the Cake ...
... We are now accepting Weddings
Elopements & Intimate Weddings
A wedding at Skyline Vineyard Inn is truly like no other.
Whether you are eloping or planning the ultimate destination wedding
in the Blue Ridge, we can help you with all the little details that make your special day perfect.
We would be proud to host your Elopement or Intimate Wedding!
Skyline Vineyard Inn is the ideal setting for your private ceremony. Working with our dedicated wedding coordinators, creating your dream wedding is easy. And because we know that some elopements are planned with limited lead-time, or are truly a surprise, we have created a special package which includes many of the elements you'll need, or, we're here to help you tailor it specifically for your dream day.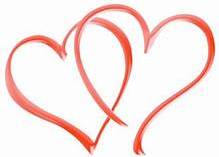 Skyline Elopement Package for a maximum of 2 people
Two nights lodging in the Skyline Vineyard Inn Honeymoon Suite
Three course candlelit dinner for two
Full breakfast each morning
Champagne and Truffles
$975
The Inn will be open for regular guests.
We can add the following Extras for Your Special Day:
One hour massage each for the two of you - $300
Personal Flowers for both of you - $200 | Petite Wedding Cake - $200
An additional charge of $200 will be added to the package during peak season dates and holiday weekends.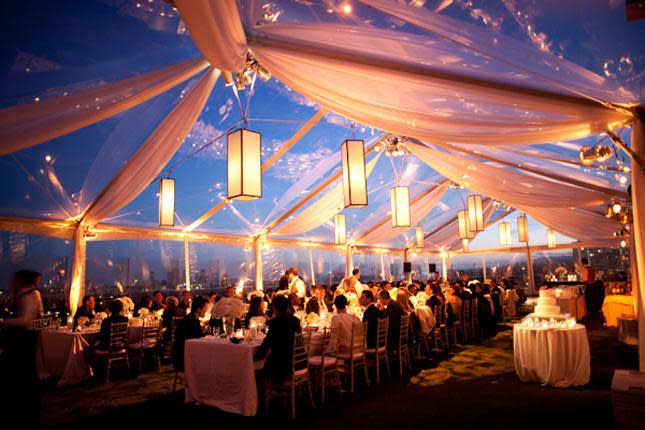 THE DESTINATION WEDDING OF YOUR DREAMS
Come celebrate your most special day with family and friends in a gorgeous Blue Ridge mountain setting. From elegant details and stunning mountain views to delectable food and impeccable service, you can look forward to a breathtaking and unforgettable day. Every step of the way, our experienced and friendly staff is here to assist you with details.
Intimate Wedding Package
For Intimate Weddings (6 to 50 persons), we have many space & dining options that are perfect for your special day.
We have overnight accommodations for the wedding party on-site and access to 60 rooms within two miles of the wedding destination.
You can now rent Skyline Vineyard Inn to host your destination wedding.
Weddings require a three day rental of the whole Inn to allow for:
Set-up
Rehearsal
Rehearsal Dinner
Ceremony
Reception
Clean-up
We have on-site Lodging for 10-12 guests in the Skyline Vineyard Inn
A Full breakfast is served each morning for overnight guests
Champagne and Truffles for the Bride & Groom
Perfect indoor and outdoor space for your Ceremony and Reception
We work with your wedding planner to recommend catering, furniture and equipment rental, flowers, music and whatever other details you need for the event.
The cost to rent all 5 of our guest rooms is $2000 per night. A total of $6000 will cover the three day rental.
The facility and grounds is rented as is and does not include any extra equipment, furniture, tableware, etc.
The Inn will be closed to other guests. You will have full run of the house. You are welcome to use all of our over-night accommodations to support your event.
If your wedding party includes more than 50 guests, ask us for a custom quote.
An additional charge of $500 will be added to the package during peak season dates and holiday weekends.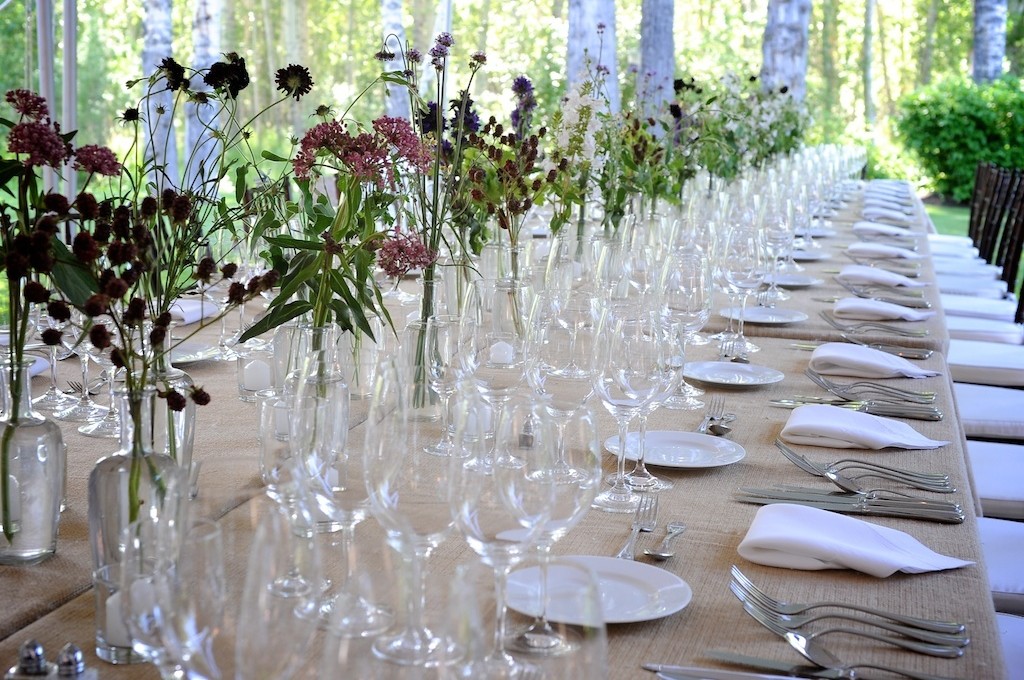 Wedding Party Activities
Every season of the year, you will find a variety of things to do, both here at the Inn and nearby. Our wedding coordinators will work with you to tailor as many, or few, activities into your schedule as you would like. From appointments in the spa & salon for your bridal party to clay bird shooting for the groomsmen, horseback riding, golf, wine & brewery tours and more we're here to help you craft the perfect plan for you and your guests.
Corporate Events
We have complete spy proof seclusion for your strategy planning and team building off-sites.
Bring your get-togethers to a destination that exceeds your expectations! Skyline Vineyard Inn - 60 miles west of Washington DC is the perfect spot for corporate and family events. We have tons of great indoor space for meetings and break-out groups, lawns that can hold giant tents and access to 60 bedrooms.
We welcome you to use our facilities for:
Corporate off-sites
Strategic planning sessions
Team Building events
Local Meetings
Corporate Dinners
Holiday Parties
Family Reunions
Destination Weddings & Elopements
Blue Ridge Honeymoons
We host overnight guests at Skyline Vineyard Inn, our on-site B&B, and, with the highest concentration of B&Bs in America within 2 miles of us, we can coordinate with nearby facilities to overnight however many guests you have attending your event. Our on-site event planner will work with your event planner to produce your entire event.
Contact us to talk about making your special events happen in style.
Request Info