Week-To-Week Sneak Peek
We ARE your Winter Wonderland ...
Winter is the perfect time to come out to the country and enjoy a relaxing weekend. Prices are at their lowest for our accommodations, our fireplaces are warm and cozy and bucket-list dinners around town are more accessible and full of our favorite comfort foods.
The hot thing going on here this time of the year are Culinary classes! We host 4-5 wine ed classes every weekend. Our Foodie-U Wine School at Little Washington Winery now has 12 classes, including Wine Bootcamp, Cheeseology, How to Pair Dessert & Wine, Triple Threat, the 15 rules of perfect food & wine pairings, The World of Malbecs, the South African wine flight, Guess the $100 Bordeaux and more.
Watch carefully ... we are about to start our new blending lab where you get to experiment with your own concoctions, mixing and matching single varietals to make your own perfect masterpiece of wine! (Hoping to be ready for you to DIY blend by mid March).
The Inn at Little Washington, one of the top restaurants in the world, does have reservations available for dinner and the Winter/Spring months are the perfect time to visit for the best dinner of your life paired with the best view in Virginia at Skyline Vineyard Inn.
While you're in our neck of the woods ... Did you know Rappahannock County is the secret spot for world class performances? Many big name entertainers extend their stay after playing DC venues and come to Little Washington Theatre or Castleton Festival for one more performance. Spring Season at the Theatres is in full swing right now. Come enjoy world-class productions in a very intimate setting. Take a sneak peek of some things coming up for the Spring season below.
See you soon out at the farm,

Click here for Culinary Classes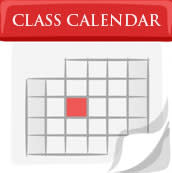 January 27 - Oyster Pairing at Skyline Vineyard
Come enjoy Chesapeake Bay Oysters paired with 3 wines named the best oyster pairing wines on the East Coast Noon-4pm
February 9-12 and February 16-19 - The Ultimate Valentine Getaway
Valentine celebrations happen for both weeks straddling February 14th this year so you can milk the romance for all it's worth!! Our favorite picks for your Valentines Day itinerary include:
the Choco~Vino Challenge at Wine Loves Chocolate in Little Washington (walk-ins welcome)
Wine Bootcamp, Dessert & Wine class and Triple Threat class are all happening at Little Washington Winery
Bucket-list dinner at the famous Inn at Little Washington
And, of course, book your room to stay with us at Skyline Vineyard Inn
March 3 - Magic Duel at Little Washington Theatre - Tired of dinner and a movie? Magic isn't for kids anymore. First rate snarkists Mark Phillips and Brian Curry battle for the title of Best Magician in The Magic Duel. This show is full of seriously funny magic that will fool you. Badly. It involves the audience from start to finish. At the end of the show, the audience votes for the winner. An amazing night out! http://www.littlewashingtontheatre.com
March 10 - Rainer Maria Rilke at Castleton Festival - Austrian poet Rainer Maria Rilke and the great French sculptor Auguste Rodin developed an unlikely collaboration and friendship that set the stage for a conversation about Parisian and Viennese culture at the arrival of the year 1900. Tyler Nelson performs poems of Rilke and Baudelaire set to music by Alma Mahler, Anton Webern, Claude Debussy, Paul Hindemith. These works offer an intimate look into the literature, art, and music of this magnificent epoch in European history. https://www.castletonfestival.org
March 17 - Shamrock Scramble on the Skyline Wine Trail - All of the wineries, distilleries, breweries and many local other businesses too are coming together to raise funds for the American Cancer Society's Relay for Life. Collect gold coins from participating businesses and drop them in the pot o' gold at Skyline Vineyard, where we will host a silent auction and doorprize drawing for great prizes including a stay at Skyline Vineyard Inn. Go here for details - http://www.littlewashingtonwinery.com/new.html
March 31 - Anderson Trio at Little Washington Theatre - Peter and Will Anderson hail from Washington, DC, but moved to New York City to attend Juilliard. The Anderson's have headlined at The Blue Note, Jazz at Lincoln Center, The Kennedy Center, New Orleans Jazz Festival, Miami-Dade Cultural Arts Center, DC's Blues Alley, and Arizona Music Festival. http://www.littlewashingtontheatre.com
April 21 - Castleton Guitar Festival - Castleton in Performance is thrilled to present the first Castleton Guitar Festival, featuring master classes and a concert by 3 of the most extraordinary current practitioners of the instrument. Wayne Henderson, Bluegrass Virtuoso with vocalist Helen White, Steve Herberman, Jazz Guitarist, Tom Principato, Blues Master https://www.castletonfestival.org
April 28 - The Gibson Brothers at Little Washington Theatre - The Gibson Brothers were voted Entertainers of the Year at the IBMA World of Bluegrass 24th Annual Awards Show in Raleigh, N.C. for two years in a row. And Help My Brother, their tenth album, won the prestigious IBMA Album of the Year Award. When they were named the IBMA Vocal Group of the Year in 2011, the first time a brother duet has won this award. http://www.littlewashingtontheatre.com
May 6 - The Smithsonian at Little Washington Theatre - As part of the 26th season in the Smithsonian at Little Washington Series, renowned musician Kenneth Slowik will present a special program of Joseph Haydn. Mr. Slowik is artistic director of the Smithsonian Chamber Music Society. http://www.littlewashingtontheatre.com
June 2 and 3 - it's a Double Header Performance Weekend!!!
June 2 - Lawrence Juber at Little Washington Theatre - GRAMMY® winning guitarist Laurence Juber is a solo performer, recording artist, composer and arranger. His playing fuses folk, jazz, blues, pop and classical styles, creating a multi-faceted performance that belies the use of only one instrument. http://www.littlewashingtontheatre.com
June 3 - American Chamber Players at Castleton Festival - Castleton in Performance presents The American Chamber Players, performing music of Mozart, Poulenc, Merck, and the luxuriant piano quartet of Gabriel Fauré. Founder and violist Miles Hoffman is renowned throughout the country for his erudite commentary on NPR's Morning Edition. He will be joined by ACP veterans Sarah Stern, flute, Joanna Maurer, violin, Anna Stoytcheva, piano and guest artist Bonnie Thron, cellist. Castleton is honored to welcome this popular ensemble, known for their residencies at the Library of Congress, the Kreeger Museum and nationwide tours. https://www.castletonfestival.org
The Icing on the Cake ... We accept Weddings and Corporate Events
Let's take your next Event to a whole new level ... Bring your get-togethers to a destination that exceeds your expectations - Little Washington Winery & Skyline Vineyard Inn - 60 miles west of Washington DC. We have great indoor space for weddings, corporate and family events, lawns that can hold giant tents and access to 60 bedrooms.
We welcome you to use our facilities for:

Corporate offsites, strategic planning sessions, team building events

Local Meetings

Corporate Dinners

Holiday Parties

Family Reunions

Destination Weddings

Blue Ridge Honeymoons
Corporate Retreats - We have complete spy proof seclusion for your strategy planning and team building off-sites. We host overnight guests at Skyline Vineyard Inn, our onsite B&B, and, with the highest concentration of B&Bs in America within 5 miles of us, we can coordinate with nearby facilities to overnight however many guests you have attending your event. Our on-site event planner will work with your event planner to produce your entire event.
A wedding at Little Washington Winery is truly like no other. This magical Blue Ridge setting makes wedding dreams come true. It's the ultimate DC wedding destination! We can help you with all the little details that make your special day perfect.
Contact us to talk about making your special events happen in style.
Book an Event