The Mountains are Calling - Come Play!
60 miles West of Washington DC

Skyline Vineyard is tucked into the sunrise side of the Blue Ridge Mountains
Come face-to-face with a gorgeous panoramic view of the Blue Ridge mountains. Take in the majestic beauty of Shenandoah National Park. Meander through unique boutiques, wineries, breweries, distilleries, antiques and art galleries. Commune with nature along some of the most pristine protected trails in America. Enjoy some of the most highly rated restaurants on the East Coast (and even the world). Whether you're winery-hopping, hiking, leaf-peeping, booked for a bucket-list dinner, yearning for an outdoor adventure, or just in the mood for pure silence ...
Stay with Us ... we'll make your adventure happen in style!



Skyline Vineyard Inn was just named
BEST BOUTIQUE HOTEL IN THE WASHINGTON DC REGION 2019
It's not just about renting a bed at Skyline Vineyard. It's taking over a gorgeous, enormous Chateau full of nooks and crannies where you can relax and hang out. Enjoy a glass of estate wine on the expansive "Gone With The Wind" porch. Don't forget to go outside after dark to stare endlessly at stars from 973 feet in elevation. Watch the game or a movie in your own private theater; Cuddle up to one of 4 fireplaces with a really good book. Play, learn & beat your favorite person at pool or blend your own masterpiece of wine in the Speakeasy pub. We'll see you in the kitchen for breakfast at 9am sharp!
Stay and Play! ... At Skyline Vineyard you never have to go home!
TWO TASTING ROOMS & THE BLUE RIDGE WINE RETREAT

---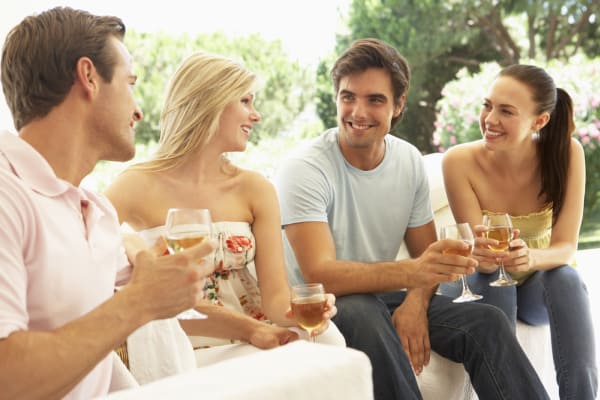 Little Washington Tasting Room
Come taste some of Virginia's best wines produced by Little Washington Winery. We also exploreand feature the best wines from all 50 States & around the world. Tastings are different every day. Classes happen every weekend. Open Friday-Sunday 11am-5pm.
Book a Wine Class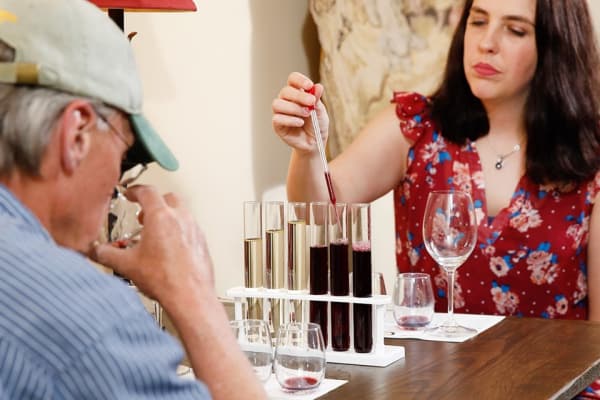 Skyline Vineyard Tasting Room
The best agri-tourism classes in Virginia. Taste our wines. Learn to make your own perfect blend. Get up close and personal with how a vineyard grows. Discover how to pair food & wine. Open Saturday & Sunday 12-5
Check out our wine ed adventures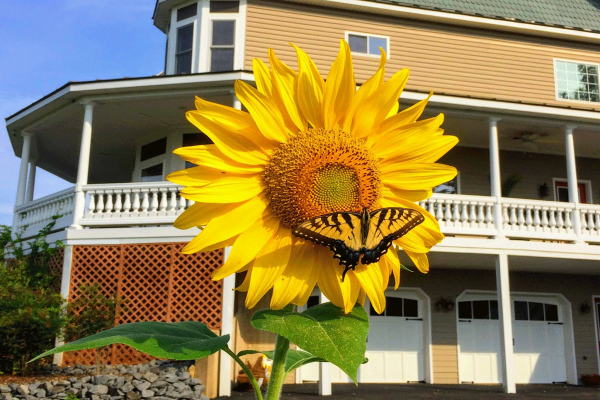 Blue Ridge Wine Retreat
The best wine retreat on the East Coast. Come. Learn. Play. Get immersed in our agri-tourism retreat full of vineyard and wine pairing classes, cooking classes & excursions to the best hidden gems in Virginia Wine Country.
Wine Retreat Itinerary
---
"Best kept 5 Star Secret"
"#1 Red Wine in Virginia - George"
"#3 White Wine in Virginia - Shenandoah Steel"
"Located right in the sweet spot of Virginia Wine Country"
"One of the greatest locations we've seen for a winery"
"One of 8 hottest spots in Virginia Wine Country"
"1 of the Top 3 Wineries in Virginia"
"Absolutely breath-taking"
"Million Dollar View"
BOOK YOUR STAY AT SKYLINE VINEYARD INN